Every year the Indian film industry Bollywood produces a number of movies which of them some movies become most favorite and memorable for a lifetime. Bollywood movies fans are existing all over the world. These movies are most liked by people who know Hindi and Urdu very well. Bollywood produces every year record movies and increases its fan following all over the world. The Bollywood industry now reaches in the list of world's largest film industries. Today we will discuss the top 10 Must Watch Bollywood Movies.
Top 10 Must Watch Bollywood Movies
DilwaleDulhania Le Jayenge (1995)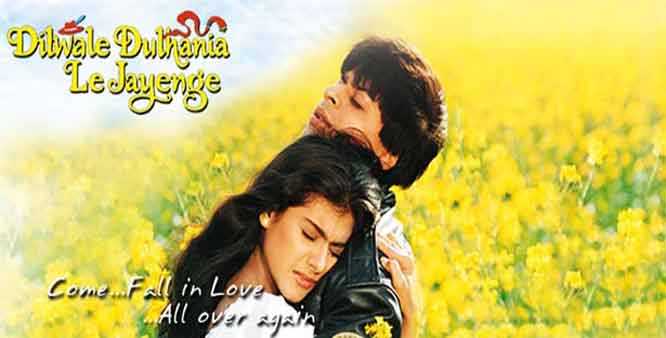 This movie was a picture of the most famous actor Shah Rukh Khan who is also known as King Khan in Bollywood and very beautiful actress Kajol. In Bollywood movies this couple hit most and give their fans splendid movies. This film was released in 1995 and break all records at that time, the film story is based upon that two young people fall in love with each other and their parents are not happy with that. This film has special importance in the past and also in these days people love to watch this movie.
Queen (2014)
The film Queen released in 2014 and the queen of this film is KanganaRanaut who is the most beautiful and talented actress of Bollywood. She belongs to a small town and comes in the industry as per her talent. The story of the movie is a solo girl on the day of her marriage go on an alone honeymoon after canceling her marriage.
Barfi! (2012)
This film picturized a smart young man of Bollywood Ranbir Kapoor who is a famous young and energetic actor in the industry. He did many blockbusters and Barfi film is one of them. And on the most beautiful actress Priyanka Chopra her name is Shruti in a film and she loves Barfi this film break the records in 2012 and earns very good feedback from movie lovers.
Zindagi Na Milegi Dobara (2011)
This film is released in 2011 one of the major blockbusters earn very good popularity. A film story is based upon four friends who belong to different cities of the same country and have different professions. In this film, you will able to watch how friends sometime quarrel with each other for some reason and after sometimes when they realized it they did wrong and then again patch up together. And life runs again all these happening on travel in this film
Jodhaa Akbar (2008)
The story of this film is based upon Mughal emperor Jalal ud din Muhammad Akbar and the princess of Rajpoot. This film picturized on Hrithik Roshan and Aishwarya Rai a romantic movie it explains the love between king and queen but by some reason they make a separation for some kind of misconception between them. You can watch Indian movies on MovieHustle in the best quality. And finally, they meet again on a trust basis.
Mary Kom (2014)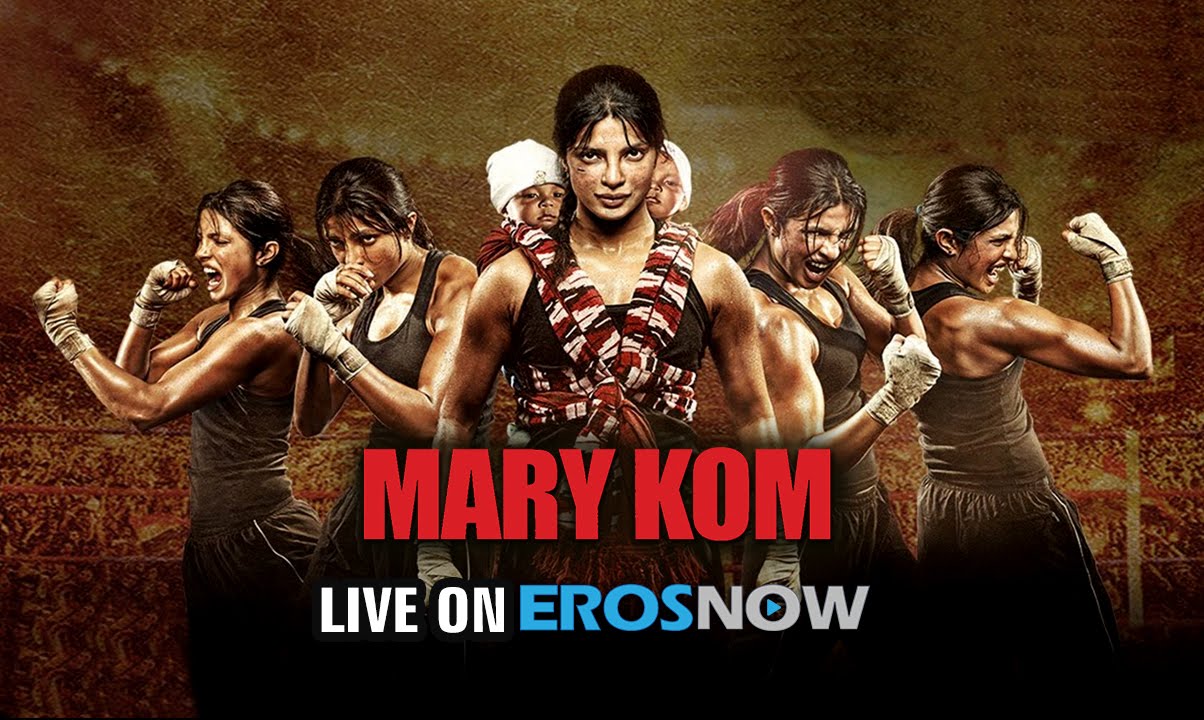 This film released in 2014 a sports-related movie picturized on Priyanka Chopra as a boxing icon. The story of this film tells you that from the farming fields of Manipur produce a fighting ring boxing champion girl and she is a sixth-time world boxing champion, winner.
Read Also: What Is Entertainment And Its Benefit
This film is released in 2014 and the hero of the movie is Shahid Kapoor who is in the list of top best Bollywood heroes. He started his career in Bollywood with Kareena Kapoor and in a very short time gain popularity. The story of Haider's movie is based upon Kashmir conflicts of 1995 and Shahid Kapoor plays a fantastic role in this movie.
KabhiKhushiKabhieGham (2001)
This movie received a record hits at that time because this film included top Bollywood actors such as Amitabh Bachan, Kajol, Hrithik Roshan. In 2001 this film attain popularity and break all records at that time for the best film. This film gained many awards in award shows. It's a beautiful family picture in which explains how to save your family relations in real life. King Khan plays a vital role and shows his talented acting skills and couple with Kajol.
Khoobsurat

In this movie the daughter of versatile actor Anil Kapoor play a beautiful role and showed his talented acting skills. Socially not ok and physically some kind of therapist Sonam Kapoor hired by Rajasthan Royal family to nurse for the king.
3 Idiots (2009)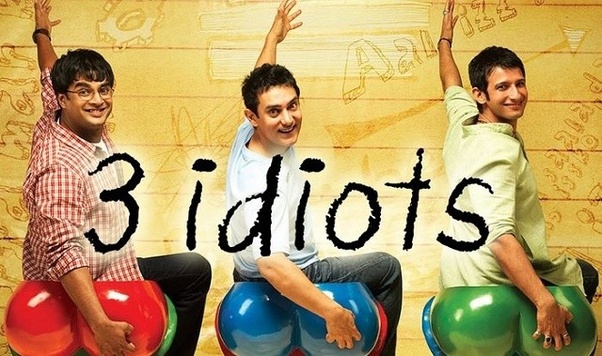 This splendid movie explains how the education system does wrong with all children by its unfit policies. Amir Khan gives a great blockbuster in the shape of this movie its full of comedy and interesting and based upon 3 engineering students who belong from different family backgrounds. In this movie Amir Khan is an adopted son and her father was a rich man of the society and the other two students from one of them the mediocre family background and one are from a poor family.
EkTha Tiger (2012)
This film is also from the greatest blockbusters of the Bollywood in which Salman Khan and Katrina Kaif couple play a vital role. Salman khan is from the Indian intelligence agency and Katrina Kaif is from the Pakistani intelligence agency. First, they collide with each other as an enemy as usual then they together work for their own intelligence agencies against the Taliban and finally fall in love with each other.
Devdas (2002)
Shah Rukh Khan gained popularity due to this movie because this movie also break all records in 2002. A movie in which Shah Rukh Khan come from England after study in Law. And fall in love with a girl from a rich family. And after her marriage to someone other he started to take alcohol and lost his liver and dead on the gate of her home that he loves most.
I hope this list of Must Watch Bollywood Movies will help your to decide next weekend movie.