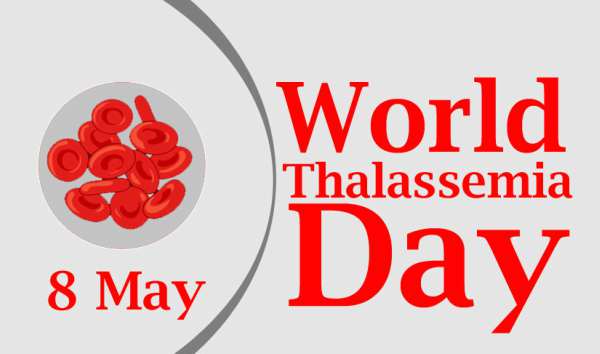 7980 units of blood donated in a single day under the "Ek Muskan" Campaign by Dera Sacha Sauda Volunteers. During the ongoing corona crisis in the country, there has been a huge shortage of blood in blood banks and hospitals around the Country. In a situation like these, these blood banks have been requesting communities and NGOs to pitch in for Blood. it is particularly difficult to arrange blood for regular needs like Thalassemia patients. To fulfill this demand of blood, the Nation's True Blood pump Dera Sacha Sauda volunteers, extended their support and have taken the initiative to provide blood in many states across the country. On the occasion of World Thalassemia Day, 8th May, a nation-wide Mega Blood Donation Campaign was organized by Dera Sacha Sauda
Donating Blood to bring smiles on young faces
This blood donation campaign was organized under a special Campaign named "Ek Muskan" or "A smile" for young children who are suffering from the disease called Thalassemia. According to The Dera spokesperson Dera Sacha Sauda has been donating blood for several decades and in fact, in the process, Dera has registered many world records in its name too. Due to the corona pandemic, there have been requests from many big blood banks of the country to donate blood. So, in view of the same, we decided to donate blood on a national scale.
Blood donation on World Thalassemia Day
Under this Campaign, Dera volunteers donated blood in many states in India including Rajasthan, Uttar Pradesh, Delhi, Punjab, Haryana, Chandigarh. These blood donation drives were also conducted in many countries abroad, including Canada, Australia, New Zealand. Keeping in view, the safety standards all volunteers donned masks and queues too were created keeping in mind social distancing norms. The Campaigns conducted in North India had the same stories of volunteers, displaying their spirit and passion for saving lives. Here are updates from a couple of cities, where these Blood donations were conducted.
Volunteers in Ludhiana pitched in with their share of Blood
On World Thalassemia Day, members of Shah Satnam Ji Green S Welfare Force Wing, a disaster management wing under the aegis of Dera Sacha Sauda, filled the blood banks of major hospitals which were running empty due to lockdown restrictions by donating maximum units of blood. One of the hospitals in Ludhiana had to put their foot down in collecting more blood, as they were out of infra to store more blood. Such was the influx of blood by these volunteers there. They refused to take more than 30 units of blood due to a lack of blood holding capacity. This was more or less the same story at every blood donation Centre that Dera Volunteers stormed to fill with their blood. A total of 241 units of blood were donated by the Dera devotees to DMC Hospital, Guru Nanak Hospital, and Akai Hospital on Chandigarh Road. Dera devotees also are known as 'True Blood Pump' started reaching all the three hospitals from 9 am, from their respective blocks of their districts. Women also participated in large numbers to donate blood. Dera volunteers have been donating blood regularly since 29th April, due to demand from hospitals and have donated 418 units of blood so far.
Blood Transfusion Officer (BTO) of DMC Hospital, Ludhiana all praises for Dera followers.
Dr. Amarjeet Kaur, BTO Dr. Hitesh Narang of Akai Hospital, and Medical Officer Ashish Gautam of Guru Nanak Charitable Hospital thanked the Dera volunteers, as, on their single call, these volunteers reached to donate blood in large numbers. In today's times when people are not coming out of the houses due to curfew, creating a huge gap in demand and supply of blood these volunteers are truly angels for us. Dera volunteers have been donating blood to hospitals from time to time when needed. We really can't thank them enough for being so thoughtful for society.
The city of elite, Chandigarh Volunteers not behind either
In this huge Yagna of blood donation, Volunteers of Chandigarh too offered their share of blood with great passion. Bhangidas Malraj Insan of Chandigarh Block said that Chandigarh Block has made its significant contribution by donating blood to the children suffering from Thalassemia while donating blood of 'Ek Muskan' campaign in three different blood banks in a matter of few hours. Volunteers of Dera Bassi Block's contribution too, has been phenomenal. The officials of the blood banks were very pleased to see the great enthusiasm of these Devotees. They referred to them as 'true warriors' of this difficult time.
Read Also: 5 Tips To Get Used Guitars In Affordable Price
The volunteers of Chandigarh block donated blood to PGI, Max Hospital, and Rotary Blood Bank. Malraj Insan further said that the blood donation started at around 10 am on Friday till about 4 pm and in which about 95 units of blood were donated from the Chandigarh block. The organizers from Dera Sacha Sauda thank their Master Saint Gurmeet Ram Rahim Singh Insan for motivating the volunteers and blessing all to make the impossible possible.
What is Thalassemia disease?
It is a genetically fatal disease. Normally, the age of red blood particles in the body is about 120 days, but due to Thalassemia, their age is reduced to only 20 days. Its direct effect is on the hemoglobin supply in the body. Due to a decrease in the amount of hemoglobin, the body becomes weak and always suffers from some disease or the other.
Blood transfusions needed every 3 weeks
There are two types of this disease. Minor Thalassemia or Major Thalassemia. When a chromosome is present in the body of a woman or a male, the child becomes a victim of minor thalassemia. But if the chromosomes of both female and male individuals deteriorate, it creates a condition of major thalassemia. Due to which, after 6 months of the birth of the child, blood stops in his body and he needs to be given blood again and again.
Meet one of the True blood pumps- Sunil Kantiwal who donated blood 23rd time as part of "Ek Muskan" Campaign
In this age of today, where no one asks anyone for water, the volunteers of Dera Sacha Sauda are donating even their blood to unknowns. These volunteers donate blood every 3 months to be a savior of someone's life. Nirdi Soni Insan, a volunteer of the Blood Donation Committee of Dera Sacha Sauda, ​​told that Sunil Kantiwal, a resident of village Kamana from Pilibanga block, went to LifeLine Blood Bank Hanumangarh and donated his O positive group blood for the 23rd time. Sunil Kantiwal has been Dera Sacha Sauda's volunteer for a long time and has inspired thousands to donate blood till now. He has also planted saplings thousands of times so far, he is continuously doing the work of 134 human goodness as told by Guru Ji Saint Dr. Gurmeet Ram Rahim Singh Insan. Needless to say, thousands are motivated by their Guru in carrying out such dedicated volunteering for the nation. In fact, there are many such devotees who were seen donating blood for 72nd time or 85th time or even for the 93rd time. Isn't it unbelievable?
According to Sunil Kantiwal insan, be it a birthday of any of his friends or family members, everyone donates blood in his family and his extended family of Dera Volunteers.
Here is a roundup of Blood donated under the Campaign "Ek Muskan" by Dera Volunteers.
Punjab – 2612 units
Haryana-2402 units
Delhi-1479 units
Rajasthan-670
UP-590
Chandigarh-80
UK-140
Making it to a total of 7980 units of Blood donated on a single day across these states.