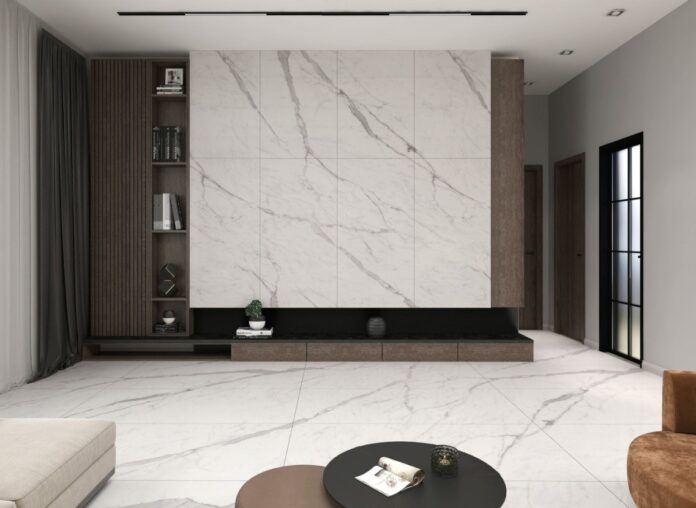 Tiles are probably the most common and effective flooring solution used nowadays. Compared to concrete or wood flooring, tiles are more durable, easy to maintain, and most importantly, gives life to people's homes. Combining the right colours and matching them with the house interior can make any home look classy or vibrant. Wilhand.
Tile suppliers like Wilhand offer a broad range of tile patterns and designs in standard sizes and finishes. Most of their designs are minimal that can easily blend with any wall colour and décor. Aside from the aesthetic and practical benefits of tile solutions, it can also act as a natural room cooler. Its surface can effectively repel heat and emit cool temperature.
Different Types of Floor Tiles
Aside from colours, there are several types of tiles that homeowners can choose from. It's important to know each one to better decide what is suited for a particular room of the house.
Ceramic tiles – These are the most common tiles used typically on bathroom and kitchen floors and walls. Glazed ceramic tiles offer more protection against stains or damage compared to wood or other floorings.
Cement or concrete tiles – Because of their high durability and strength, they are a perfect choice for driveways and exterior flooring. The rough finishing offers a good grip even when wet.
Terracotta tiles – These tiles are made from natural clay and known for their durability and water-resistant properties. They are generally used in living rooms but can also be used for the roof.
Mosaic tiles – These are smaller tiles that are made from porcelain, natural stone, glass, or ceramic. They are often used to add colour to the kitchen and bathroom.
Natural stone tiles – Granite, marble, and limestone are some examples of natural stone tiles. Marble and granite and popular choices for the living room and the bathroom, and even kitchen counters.
Vitrified tiles – These are processed tiles made to be resistant to scratches, stains, and acid. These are cheaper compared to other types and come in different colours. It can suit any room of the house.
Quarry tiles – These are unglazed tiles that are used both in indoor and outdoor flooring. They are often used on kitchen floors.
Most of the tiles offered in stores such as Wilhand are porcelain which is a finer example of clay ceramic tile. It comes in different colours and patterns that resemble expensive marble, hardwood planks, and even industrial bricks. Porcelain tiles are also durable because it is made from baking a higher ratio of silica and quartz.
Things to Consider When Choosing Floor Tiles
When choosing floor tiles, always consider the room where they will be installed. Large tiles are usually suited for living rooms, while smaller tiles should be reserved for bedrooms and guest rooms.
Tiles for bathroom floors should have a good grip and have a non-skid matte finish. The walls should have glossy or satin-textured tiles for easy cleaning. The same goes for choosing tiles for the kitchen.
In terms of colour, matching the interior of the house with the floor tiles is recommended. This can make your space look stylish and minimalist. Bright-coloured tiles are usually installed in the bathroom to add a bit of character. For the kitchen, gold or brown tiles are perfect for making scratches and stains unnoticeable.
Tiles are the most popular choice for house flooring because of their durability and how easy it is to clean and maintain. Different tiles made from various materials are more suited for a specific indoor or exterior flooring. When choosing the right tiles for any home, it is important to consider the room, tile material, and colour.