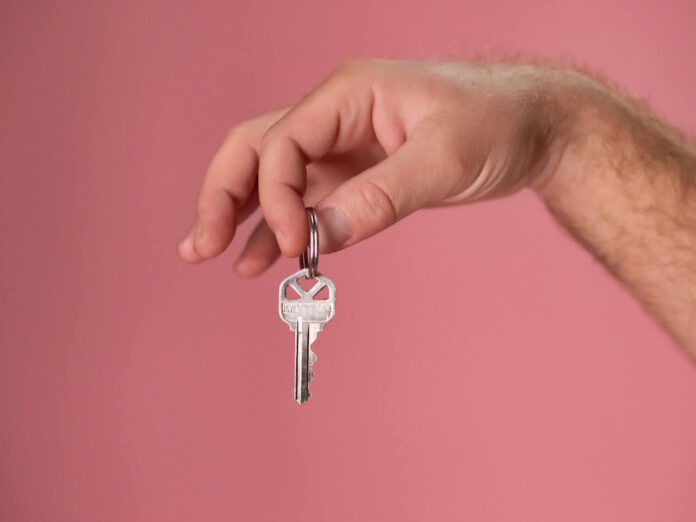 The global economic recession has affected every aspect of life. Industries are struggling to push back on losses while individuals are struggling to pay their bills. Florida's real estate sector is no different, and research shows that low-income households pay over 40% of their income toward rent. In cities like Saint Petersburg, 64% of rental apartment prices are over $2,101 (source: Rent.). This has led to the rental market experiencing a severe collapse, and tenants are now moving to find cheaper accommodation.
This could mean that landlords may have to compete with tens of other properties to land a tenant. Therefore, it is now more important than ever for landlords to provide tenants with incentives to compete with the market. As a landlord, one way to do that is by improving your product, i.e., your rental property. By carrying out renovations, you can spruce up your unit to attract tenants.
In this article, we will share 8 renovations that you, as a landlord, should consider for your rental property in St. Petersburg. Let's get started.
1. Bathroom Remodeling
The first thing on our list of top renovations is a bathroom remodel. The bathroom is one of the biggest selling points for tenants and buyers. A well-designed and well-fitted bathroom can even help you raise the value of your property, both while selling and renting.
There are many ways you can renovate your bathroom, such as a tub replacement that can make a major difference to the room. In St. Petersburg bathroom remodeling can cost less than $7,000 if you choose to focus on selective areas only, but again, that will vary based on the upgrades you make, the materials you use, and the contractor you hire. Meanwhile, the remodel can generate a 70% return on investment through rental or sale.
2. Fresh Paint
An instant way to freshen up any space is by painting the walls, and for rental properties, this is the easiest and one of the cheapest renovations to carry out. The walls of a room play a huge role in setting the mood and can affect your entire experience in the space.
For instance, white walls make a room appear more spacious and open, while cool pastels such as green and blue make it feel relaxing. Dark, rich hues, on the other hand, give off the aura of luxury and indulgence. Therefore, based on the vibe your property has, pick some neutral colors and dedicate a weekend to painting the walls. We guarantee everyone who comes to see the unit will remember the colorful walls.
3. Change the Light Fixtures
Another great way to renovate your rental property is by simply changing the light fixtures. While you're at it, it is also a good idea to switch out all your lightbulbs and tube lights for energy-saving LEDs.
Brightly lit rooms covered in modern classic fixtures add a lot of appeal to a property. Not only do people feel happier in a well-lit space, but beautiful light fixtures also double as wall décor. If it's a cheap and easy upgrade that you're looking for that will still make a considerable impact on the overall space, getting new light fixtures is the best option.
4. Install Air Conditioners
Air conditioners (A/Cs) are a rare find in rental properties, which makes those units that have A/Cs high in demand. Plus, an A/C is a low-risk feature for damage by tenants as nobody is going to climb up on the wall to play with it, which means it is expected to last long-term.
Florida summers can get quite brutal, and having an installed A/C may just be the thing that helps tip the scale in your favor for potential tenants. With installed A/Cs, your rental property will be snapped up before you even realize it, making it a smart renovation option.
5. Upgrade Appliances
Basic appliances come pre-installed in all good rentals. The three primary must-haves are a dishwasher, washer-dryer, and stove. If your rental unit has had these appliances for a couple of years, it may be time to swap them out for newer models, which will add value to your rental property.
Additionally, you may also want to consider adding in a few other appliances that can really make your property stand out, such as a microwave oven, refrigerator, or even a coffee maker. Anything that fits your budget for the renovation will be a great addition to your rental property.
7. Add Storage Space
One of the biggest problems that renters face is a shortage of storage space. Most rental properties come without any built-in storage, and building wardrobes and shelves in a rental property is quite difficult for tenants. As a landlord, you can add storage space to your property yourself and add another incentive for potential tenants to pick your property.
Adding storage space is relatively cheap and easy. You can just add basic shelves in the pantry or doors to the alcove in the bedroom to create a wardrobe. Simple upgrades can make a world of difference.
8. Opt for a Semi-Furnished Property
Another affordable renovation you can consider is semi-furnishing your property. For tenants, one of the biggest challenges after a move is finding the perfect furniture for the space. Every apartment or house has different-sized rooms, and what fits perfectly in one home can make another home feel cluttered.
As a landlord, you can help by semi-furnishing your home. Start by looking at the furniture you own and identify items you don't resonate with anymore or have no need for. Anything extra can be moved to the rental property for tenants to use. Further, you can also find great second-hand furniture at thrift stores and on Facebook marketplace at little to no cost.
9. Spruce up the Outdoor Space
If you have a rental property, it likely comes with some sort of outdoor space. Whether it's a backyard or a small balcony, focusing on the outdoors can elevate your entire property. For houses, you can consider decorating your curb and maintaining your yard to make the property look neat and clean.
On the other hand, for apartments, you can focus on adding fun elements to the doorway, such as hallway plants, and creating a sitting space on the balcony or rooftop if you have access to one. Outdoor space is always going to be in high demand, and upgrading your outdoor space can help boost your rental property.
Final Words
There you have it, our top 8 recommended renovations that you can carry out on your rental property to attract tenants. You may be thinking that some of the above renovations are a little costly, but you must remember that any work you carry out on your rental unit is an investment that will pay itself back over time.