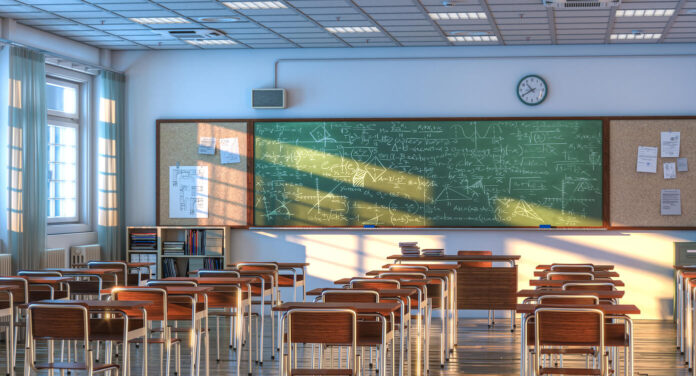 Education is a profession that focuses on the future development of the younger generation and upskilling of those already in the workforce. The benevolent aspect of this career doesn't mean it doesn't offer lucrative salaries and opportunities for growth. The US Bureau of Labor Statistics estimates a 5% growth in the profession across the board. And with salaries ranging from $60,000 to $106,000+, careers in education can allow people to maintain good lifestyles.
With the introduction of online learning, the opportunities for financial compensation have increased significantly. These avenues also allow people with education-related jobs to enhance their skill sets and professional competencies. Following is a list of career choices in the field of education that can pay well:
Every educational institute needs the services of an administrator at the highest levels. Schools, colleges, and universities have different titles for these positions, including principals, deans, and heads of departments. A school principal is responsible for managing every aspect of the institution's operations. Their duties also include managing as well as guiding teachers, support staff, and administrative professionals.
In some schools, they also act as the public spokesperson for the organization. These duties can vary from school to school. Similarly, college deans and university chancellors have identical responsibilities where they manage the curriculum, oversee day-to-day proceedings, and ensure disciplinary guidelines are followed strictly.
Policymakers and analysts
Policy analysts find societal problems, investigate existing government actions, and suggest new policies as remedies. These professionals concentrate on a particular topic, such as housing, education, or health care. Policy analysts who wish to focus on building a career in education may suggest regulations governing learning objectives, curricula, and assessments.
Policymakers and analysts require an EdD degree along with a policy management certification. There are continually involving government and regulatory policies that impact educational institutions, which gives rise to the need to hire analysts that can understand and effectively implement these regulations. Educational policy analysts can earn more than $76,000 a year, depending on where they choose to work.
Child psychologists, also known as school psychologists, look after pupils and their mental health while on campus. Although a school psychologist requires a qualification in the relevant field, having an education-related degree is beneficial because it helps these professionals understand more about the place where they work. Preferably, a child psychologist looking to work at a school or any other educational institution should spend three years earning an education specialist degree along with an internship that sets the foundation for proficiency in the role.
Child psychologists analyze, research, and offer various tests and therapy not just to children but to their families as well. Through their expertise, these professionals are able to educate students about staying in the right mindset and ensuring healthy practices and behaviors.
An associate professor instructs students in a university or college. Most of them have a specific field of expertise, such as history, literature, physics, or mathematics, and they base their instruction on their scholarly study. Associate professors must instruct students, respond to inquiries, conduct tests and assignments, and grade student work.
Nowadays, teachers, lecturers, and professors are not just limited to physical classes. They can explore curating courses in their areas of expertise online as well either as part of their institution's program or on their own. Associate professors can make as much as $70,000 or more based on where they work.
A writer creates books, articles, and other written works. Authors can participate in the educational sector by contributing to the development of textbooks, academic articles, and other crucial educational resources. When creating educational materials, it's crucial that they follow the laws and rules of their state.
Authors are not directly employed by educational institutions, but they can work with numerous organizations to create books and pieces for different purposes. Becoming an author that focuses on the field of education requires extensive knowledge about the subject you want to write a book on. That being said, there are also ghostwriters who are given contracts by professionals to draft their work for them.
Lesson plans for schools, colleges, and universities are created by an instructional designer for use by instructors and educators. They take curriculum requirements into account when developing guides and teaching resources for students. These team members frequently adopt fresh, cutting-edge concepts for efficient instruction and student development in the classroom. It is the responsibility of an instructional designer to keep tabs on evolving requirements for modern education as various fields and subjects are being updated continuously on behalf of the latest research as well as findings.
Elementary school teacher
Although their primary job responsibilities are similar to those of associate professors, elementary school teachers have a more challenging role. This is because younger children are sometimes harder to control, discipline, and educate.
In the US, an elementary school teacher can make close to $64,000 a year. The elementary school caters to students from grades one to four or seven, varying from institution to institution. Teachers have several responsibilities that fall between promoting positive learning outcomes to focusing on adhering to educational standards and curriculum.
After-school program director
Activities for grade school students after school are planned and overseen by an after-school program director. These experts oversee project workers and are in charge of guaranteeing the security and well-being of youngsters. Creating and implementing initiatives for students that are both informative and enjoyable is normally the aim of program directors.
In order to become an after-school program director, individuals require a GED or high school diploma in a relevant field. The required experience can vary depending on the institution where you wish to work. Furthermore, an after-school program director needs proficiency in English along with a certain level of administrative capabilities.
Conclusion
The field of education may focus on learning and knowledge outcomes, but simultaneously, it offers lucrative career choices for those pursuing it as a career. Steady growth in demand, increasing pay structures, and expansion of online learning make this field amazing in terms of benefits and monetary compensation. With any of the aforementioned careers in education, you don't have to worry about making ends meet because not only are the salaries worthwhile, but the opportunities to make money on the side are also extensive, thanks to the internet.