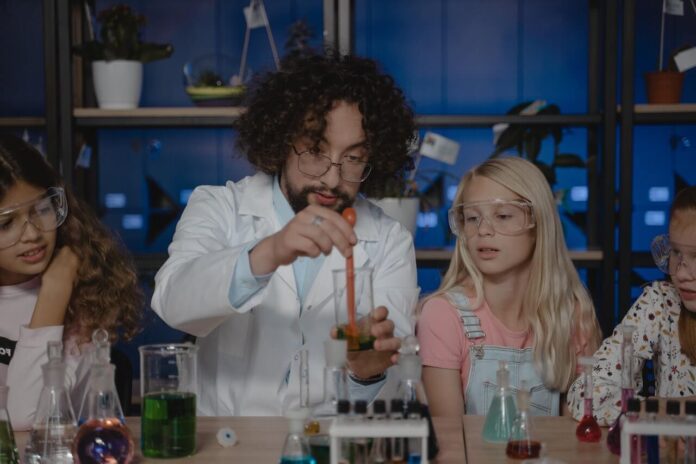 It is a common perception that majoring in education can only lead to a teaching job. However, that is not true. You can explore a variety of careers after studying an education major in college.
The potential growth of the next generation and the upskilling of those currently in the workforce are the main goals of the profession of education. This career has a benevolent angle, but it doesn't mean it doesn't pay well and provides room for advancement.
According to the US Bureau of Labor Statistics, the profession will rise by 5% overall. Careers in education can also enable people to maintain respectable lifestyles, with wages ranging from $60,000 to $106,000+.
With that being said, are you an education major looking to explore a career other than teaching or besides the segment itself? Well, here are some of the jobs that you can get with this degree:
Policy analysts identify societal issues, look into current government initiatives, and recommend new policies as solutions. These experts specialize in a specific field, such as healthcare, education, or housing. Policies influencing learning objectives, curriculum, and assessments may be suggested by policy analysts who want to concentrate on pursuing a career other than teaching.
Education policymakers and analysts need policy management accreditation and an education degree. You can easily enroll in one of many CAEP accredited education programs online to learn at your convenience. Simultaneously, you can also find jobs in various other departments that coordinate with the education division on an administrative level.
The demand for analysts who can comprehend and apply different relevant laws arises from the continuous changes in regulatory and government policies affecting educational institutions. Analysts of educational policies may make over $76,000 annually, depending on their place of employment.
School and college principals
This one may not be that far from teaching because many principals still choose to teach certain subjects. However, many opt not to as well, making this career path ideal for those looking to explore options other than controlling a class full of rowdy students. Principals are in charge of overseeing a variety of management and administrative matters pertaining to the school.
Every educational institution requires the services of an administrator. These roles are known by various titles at schools, colleges, and universities, such as heads of departments, deans, or principals. A principal of a school is in charge of overseeing all aspects of the institution's operations. They also supervise and manage academic employees, administrative workers, and support staff.
Additionally, in certain schools, they serve as the public face of the college, school, or university. Depending on the institution, these obligations may change. Likewise, university chancellors and college deans are often charged with managing the curriculum, supervising daily operations, and ensuring strict adherence to disciplinary rules.
School psychologists, also referred to as child psychologists, are in charge of monitoring students' mental health while they are on campus. Even though a school psychologist must hold a degree in the relevant discipline, having a degree in education is advantageous because it aids these professionals in learning more about the environment in which they work.
In order to work as a school psychologist in a school or another educational setting, you should ideally spend the necessary amount of time acquiring a psychology degree and completing an internship that establishes the necessary skills for the position. Child psychologists examine, investigate, and provide numerous tests and therapies to children as well as to their families.
Authors produce a host of written resources, articles, and books. Authors also engage in the field of education by making contributions to the creation of textbooks, scholarly articles, and other essential educational resources. They must adhere to local laws and regulations when producing educational materials.
Although authors aren't directly hired by educational institutions, they can collaborate with many different organizations to produce books and other works that serve a variety of functions. It takes an in-depth understanding of the topic you would like to pen a book on to become an author who concentrates on the area of education.
Nevertheless, if you are an expert in a certain subject and hold an education degree that gives you ample knowledge to impart to school-going students, you can use the services of ghostwriters under a contract to prepare content for distribution. This is beneficial when you don't feel that you have enough grasp on the art of writing yourself.
After-school program directors
A director of an after-school program plans and manages the after-school activities for students in grade school. These professionals supervise those working on projects and are responsible for ensuring the safety and well-being of children. Program directors typically try to develop and implement activities for learners that are simultaneously educational and engaging.
A GED or a high school diploma in an appropriate discipline is required to work as an after-school program director. The experience needed varies based on the organization you want to work with. A director of an after-school program must also have particular administrative skills and be proficient in English.
Instructional designers create lesson plans for teachers and instructors to use in schools, colleges, and universities. When creating guides and instructional tools for students, instructional designers consider the curriculum's requirements. This is another field you can explore if you have a major in education because the job requires understanding the basic teaching framework.
Read Also: 8 High-Paying Education-Related Jobs
These team members typically adopt innovative, cutting-edge ideas for effective classroom education and student growth. As different sectors and subjects are updated continuously, an instructional designer must keep track of the changing requirements for contemporary education and alter course material accordingly.
Conclusion
Although the subject of education places a strong emphasis on understanding and learning outcomes, it also provides rewarding employment options for people who choose to make it their profession. However, if you have a degree in education but want to pursue something other than teaching, you can take up managerial, administrative, supervisory, or policymaking roles without hindrance. An education major doesn't limit your opportunities in any way, but it expands the competencies and jobs that you can apply for in the real world.