Every one of us must have a variety of clothing fabrics in our wardrobe. In fact, the kind of fabric we put on can describe the way we feel in that particular dress. The fabrics in our wardrobe also need some special care to retain their true characteristics and to feel good whenever we wear that clothing fabric. The clothes are made from different types of fabrics. We might have observed some shrinkage or color running out from some of our fabrics. To discover some basic care instruments for fabrics so that your clothing investment could not be washed away. Get along to have an ultimate fabric care guide for some of the fabric types.
What is Georgette Fabric?
Georgette Fabric is classified as a tightly woven fabric that belongs to the crêpe fashion fabric family. It has lesser translucent properties than chiffon. It is named after French designer Georgette da la plante of the early 20th century. Earlier georgette was made up of silk. However, in today's era, it has a lot of variations and it came as viscose georgette, polyester georgette, or nylon georgette. It is woven using twisted yarn that gives it a pebbly appearance. Its usefulness lies in its beautiful drape effect and pleating properties. It gave a grainy texture and technically it's an effect that can be generated in different fabrics made from fibers like cotton, polyester, nylon, or silk. Georgette can be considered as an effect that can be produced in the above-mentioned fabrics.
Characteristics of Georgette:
It has a sort of crinkled or pebbly appearance.
It's flowy, lightweight fabric with a look of delicate silk.
Easily shrink after being washed.
It is has a translucent, sheer effect.
Drapable and has a nice structure.
As it's a dull finished fabric, it can hold dye well and can be in a variety of patterns.
It is used for dresses like evening gowns or sarees. However, it can be considered a versatile fabric.
This fabric tends to tear or snag easily.
Georgette Fabric Care Guide:
Washing– For this fabric dry cleaning is recommended or wash with the hand is preferred. Machine wash can damage the cloth. To give it a hand wash you can use a mild washing powder in cold water. Wash it gently in the tub and do not a wire and avoid pulling or stretching the cloth.
Drying– You can place it in the hanger to dry and avoid the use of clothespins. Avoid placing georgette fabrics in sunlight for a longer time.
Ironing– Use dry iron with minimum heat else steaming is the safest. Iron on garment inside out.
Storing– Use breathable cotton hanging bags or hangers. If you are folding the garments make sure to change fold lines as it can cause ripping.
What is Chiffon?
Chiffon is probably one of the best value items for a decorative draping garment. It is typically a see-through fabric. It has a gorgeous drape. It can be composed of silk, cotton, rayon, nylon, or polyester. Chiffon was initially introduced in France in the mid-19th century. The word chiffon originated from French terminology that is chiffe, interpreted as rug or cloth. It can be used for different types of garments. The chiffon made from silk has a really soft sensation and shimmering effect. Whereas cotton chiffon is the least glittering and lacks a natural glow. Basically, it is a weaving process that can be used to add slight shine to the lightweight fabrics produced.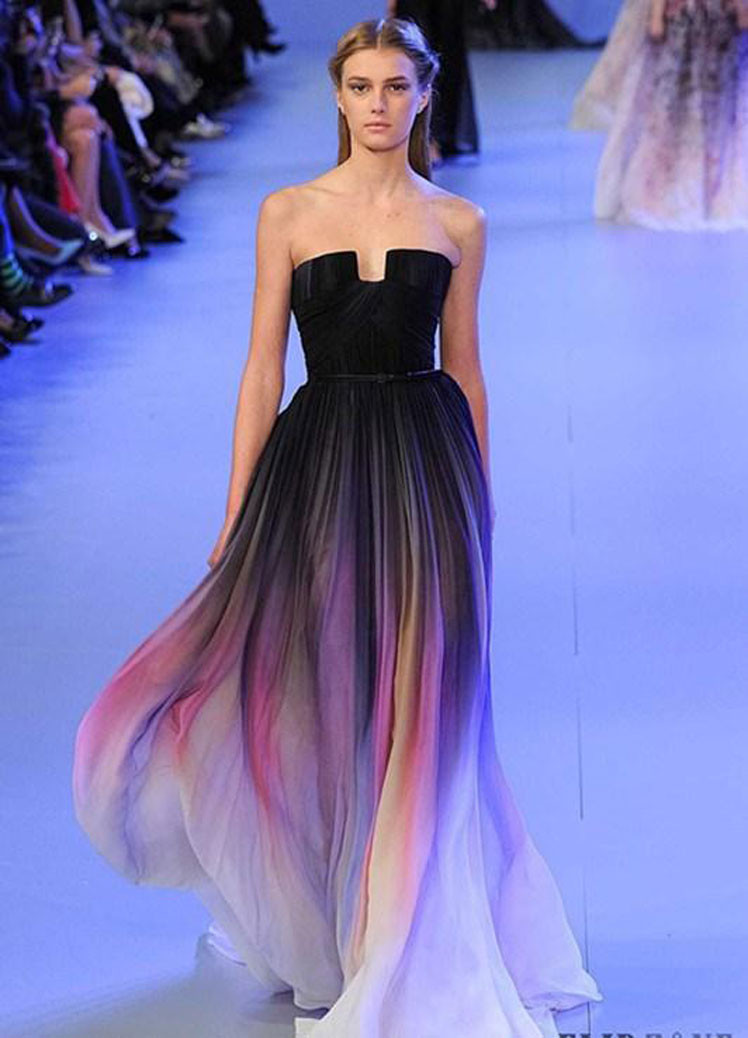 Characteristics of Chiffon
It is based on material variations which means it is made with a variety of different fiber materials.
There is a multi-toned chiffon fabric called Chameleon chiffon. It's the rarest of other types.
It is woven in different directions that give it a slight feel like spandex.
Chiffon is a tightly woven strong fabric.
Chiffon made with silk display colors beautifully.
Because of its slippery texture, it is difficult to work with chiffon.
Nylon and polyester chiffon can retain their shape a bit longer than silk ones.
It's highly breathable.
Have medium moisture-wicking abilities.
It is commonly used for evening dresses, nightwear, blouses or to make overlays.
It is usually designed over opaque clothes to add a delicate appearance.
Chiffon Fabric Care Guide
Chiffon can be made of different materials so its care instructions also depend on its fiber type. Here are some of the common essential care for chiffon fabrics:
Washing– Talking about silk chiffon, these need to be dry cleaned. The use of mild detergent can be applicable for all types of chiffon. Polyester and nylon chiffon can be washed gently in a machine or hand washed. These fabrics tend to leave color so try not to leave longer in water. Wash different colors separately.
Drying– Wring can damage the shape of a garment. Avoid using clips as they can create marks on fabric. Try hanging chiffon fabrics away from direct sunlight.
Ironing- Whether you should iron or not chiffon depends on its type. Use a towel over the chiffon to wrinkle it out.
Storing– Store the fabrics on hanger or cotton bags.
Dress Material– Dresses are usually made with silk, linen, chiffon, nylon, georgette, velvet, or other fabric material. All the fabrics have different properties based on their manufacturing, styling, or dying. The foremost thing is to check and follow the laundry instructions mentioned on the care label for the fabric of that garment. The care labels are given specifically for the particular fabric type.
Basically, the care labels are a short and simple guide given by the manufacturer. Care labels always contain the necessary information regarding washing, dry cleaning, drying, ironing, or bleaching. Try to understand the meaning of different symbols mentioned in the care label. Wash the delicate clothes separately and don't wash colors and whites together.
You might also be interested in Body shaping products that can change your life.
All in all, take some time to take the possible care of your clothing. The care tips and instructions may vary for different types of fabrics. Every fabric tends to have a specific behavior and particular properties. However, all these tips or caring procedures can help in maintaining the quality and condition of the garment or fabrics. Fabcurate clothing brand offer top notch fabric products while following all of these guidelines.