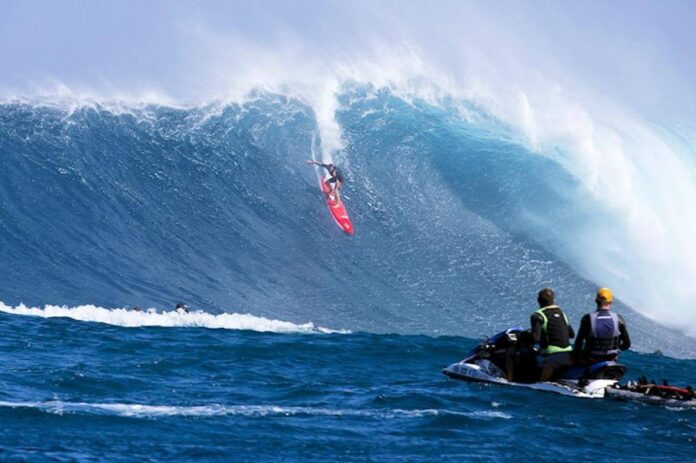 Known as the birthplace of modern surfing, Hawaii is a popular paradise for surfers from around the globe of all skill levels. It offers an unrivaled experience due to the combination of consistent swells, warm tropical waters, and a rich surfing culture. However, where exactly should you go in Hawaii to ride the waves?
North Shore, Oahu
This is a must-visit as it's home to some of the most famous surf breaks. Spots such as Pipeline, Sunset Beach, and Waimea Bay have ideal conditions during the winter months. These waves tend to attract pro-surfers as well as more experienced enthusiasts.
Honolua Bay, Maui
Next up on the list is the iconic Honolua Bay. Situated on Maui's northwestern coast, it's a picturesque location for surfing. This bay attracts more than just surfers due to pristine natural beaches, so it can get a little crowded during more popular months.
Hanalei Bay, Kauai
This enchanting bay on the North Shore of Kauai is the ideal spot for beginners. It offers consistent waves that are great to practice with before heading to more challenging spots. Like most surf spots in Hawaii, this one is also stunning and provides a gorgeous backdrop!
Read Also: How To Plan A Swift Move From Miami – 9 Tips
Banzai Pipeline, Oahu
This iconic break is on the North Shore of Oahu. This spot is famous among surfers as it's been home to many surfing competitions. The reason it's such a popular spot for competitions is it's massive barreling waves. This is an ideal spot for thrill seekers and more experienced surfers.
Jaws, Maui
If the Banzai Pipeline doesn't provide enough of a thrill for you, Jaws on Maui is the place to be. A terrifying surf for many, the waves in this area are famous for reaching heights of 60 feet or more during the winter season. This is a big draw for professional surfers.
Makaha, Oahu
Makaha offers consistent waves and a friendly atmosphere, making it an excellent choice for beginners, longboarders, and families. Its clear, tranquil waters and long rides make it an ideal place to build your confidence out on the water. The surf in Hawaii attracts a wide range of people, from families to professionals, all year round. This makes it the perfect option to invest in your own property on the island and hire Hawaii property management rentals help. This will ensure you can handle a huge volume of potential guests wanting to make the most of your rental.
Sandy Beach, Oahu
Another popular spot in Oahu is Sandy Beach. This idyllic spot is known for its challenging waves and energetic surf scene. This makes it the ideal location to meet like-minded people and have some fun! Sandy Beach is also popular among bodyboarders, as well as experienced surfers.
Paia Bay, Maui
Another gem on the coast of Maui is Paia Bay. This spot is not only popular among surfers but also beachgoers just looking to relax and soak up some sun. This gives it a relaxed and friendly atmosphere that Hawaii is known for! Head here to enjoy consistent waves.