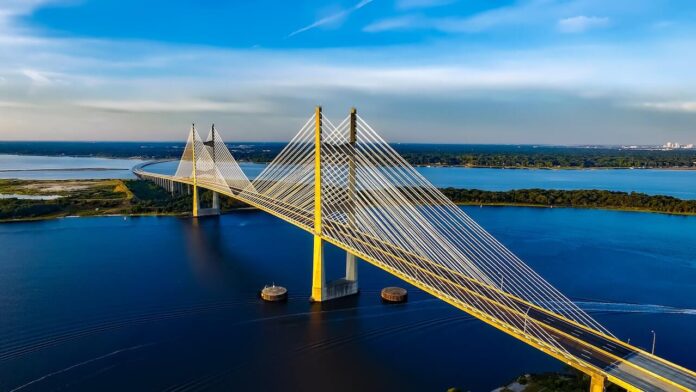 Moving to a new home can be an exciting yet stressful endeavor, full of logistical challenges and planning. This is especially true for those moving from the vibrant city of Miami, which poses its own unique considerations. Miami's tropical climate, frequently congested roads, and lively atmosphere make navigating a move more complex. Those relocating from Miami must factor in elements like hurricane season, tourist crowds, and the city's distinctive neighborhoods when organizing their move. Careful preparation and foresight are essential to ensure the process goes smoothly.
This blog post provides nine helpful tips to guide people in planning a swift house move from Miami. It covers critical aspects like decluttering belongings, hiring professional movers familiar with the city, choosing optimal moving dates, packing smartly for the climate, updating addresses, securing important documents, mapping the best route, having a backup plan, and caring for personal health. Following this pragmatic advice will allow for an organized, efficient move even amidst Miami's particular conditions. The goal is not just quickness but minimizing stress as you transition to your new home.
1. Start Preparing Now
Thinking about moving? The earlier you begin planning, the smoother the process will be. Create a moving checklist and timeline right away. In Miami, the weather, particularly during hurricane season (June through November), can throw a wrench into your plans. If you schedule well in advance, you'll have the flexibility to deal with any unexpected weather disruptions.
2. Consider Enlisting a Professional Moving Company
Want to make your move quicker and smoother? Consider bringing in the pros. Professional moving companies have the skills, tools, and experience to get the job done efficiently. But don't jump at the first offer you get. Aim to get estimates from at least three companies so that you can compare and find the best fit for your budget and needs. And here's a pro tip: use a local Miami moving company.
Local Miami movers know the ins and outs of the city, including how to handle the city's infamous traffic jams and tricky parking regulations and navigate through specific neighborhoods with ease.
3. Take Inventory and Clear Out Unnecessary Items
Look around your home; what do you see? Probably a lot of stuff, right? Before packing, make a thorough list of all your belongings and make some decisions. What's worth taking with you, what could you sell or donate, and what should be tossed; moving gives you a fantastic chance to declutter. The less you have to pack and haul, the faster and less expensive your move becomes.
4. Choose a Less Busy Day for Your Move
If possible, schedule your move during the mid-week or mid-month when moving companies are less busy. You might even find that your move goes more quickly without breaking the bank. And remember, Miami can get pretty packed during tourist season and big events like the Ultra Music Festival or Art Basel. So, to sidestep the chaos of traffic delays, steer clear of these peak times.
5. Let's Get Packing, but Smartly
You'll want to think like a pro when it comes to packing. Good quality packing materials are your best bet to keep your belongings safe. Make sure to label your boxes with the room they belong to and a brief list of contents.
Consider packing an 'essentials' box with the stuff you'll need immediately after the move. And given Miami's high humidity, it would be wise to use waterproof packing materials for items that could be damaged by moisture. Similarly, if you're moving to a cooler climate, pack your warm clothes last so they're within easy reach when needed.
6. Getting Your Address and Utilities Sorted
It's not just about moving your stuff but also about moving your life. You'll need to let important parties like the USPS, banks, and subscription services know about your change of address. It's also crucial to plan for utilities to be disconnected at your old place and set up at your new one. That way, you'll avoid the inconvenience of a few days without power or water.
You're lucky because Miami-Dade County has convenient online utility setup and termination tools. Also, remember to update your local Miami services address with the new one, such as your Florida driver's license or any local subscriptions you might have. After all, you wouldn't want your new life to start on the wrong foot, would you?
7. Secure Important Documents
We all have that drawer or folder to keep important documents like passports, birth certificates, and insurance papers. Make sure to keep these documents close at hand during the move, ensuring they are kept from being misplaced or damaged.
It's worth noting that Miami's hurricane season can necessitate sudden evacuations, so keep a portable file handy with essential documents like insurance papers (including your hurricane insurance, if applicable), ready to take with you in case of emergencies.
8. Plan Your Route
Just like going on a road trip, you'll want to map out your route to the new place, taking into account factors such as traffic, road conditions, and weather.
If you're moving long distances, it's also essential to consider where you'll rest, eat, and possibly stay overnight. Miami's traffic can test your patience, especially during peak hours, so plan your moving journey accordingly. And if you're moving within Florida, remember the state's toll roads. It could be worth investing in a SunPass to make your journey smoother.
Have a Plan B
Even with the best-laid plans, unforeseen issues can arise. It's always wise to have a backup plan ready to tackle emergencies. This is especially true considering Miami's weather, which can be quite temperamental. A sudden storm could throw a wrench in your moving plans. So, think about possible disruptions and come up with a contingency plan.
9. Take Care of Yourself
Moving can be stressful, so remember to care for your physical and mental health. Get enough rest, stay hydrated, eat healthy, and take breaks when needed. After all, the goal is to move swiftly and arrive at your new home in good shape.
Miami is known for its vibrant food scene. Take breaks from your packing and plan to enjoy your favorite Miami meals one last time before your move. And remember to stay hydrated in Miami's often hot and humid climate.
Read Also: Five Home Improvements to Make Before You Move In
Final words
In conclusion, you can make your move from Miami as seamless as possible by starting preparations early, enlisting local help, packing wisely, updating records, planning your route, and looking after your needs. With some foresight and care, you'll be settled into your new place in no time.