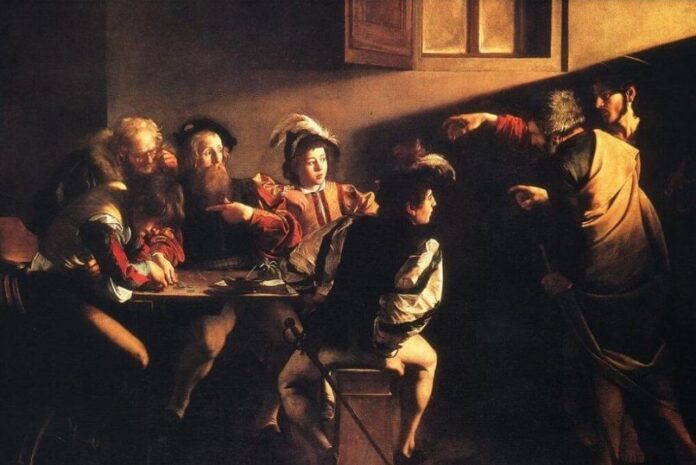 More popularly known as simply Caravaggio, Michelangelo Merisi Da Caravaggio was a painter of Italian origin. Caravaggio resided in Rome for much of his life, but he shuffled between about four different cities towards the end of his life. He was born in the later part of the 16th century (1571) and died in 1610.
In his short span of life, Michelangelo made a significant impact on the artistic landscape worldwide. Michelangelo was a painter who specialized in large-scale religious works, and the degree of realism that accompanied his work was both intense and unsettling for the world.
Read Also: 7 Things You Should Know Before Joining Performing Art Classes
Art critics have described his works as blending a realistic study of the human condition, primarily physical and emotional, with a theatrical use of lighting, which influenced Baroque painting. Caravaggio used tenebrism, or close physical observation, combined with a dramatic use of chiaroscuro. He used the technique to transfix subjects in dazzling shafts of light and darker shadows, making it a significant aesthetic element.
Representation of Bible Stories
Caravaggio represented the Bible stories as visceral and frequently gory tragedies, unlike most other Italian artists of his period who slavishly followed the exquisite balletic norms of late Mannerist painting. Instead, he re-enacted sacred events from the distant past as though they were happening now, using real models dressed in startlingly modern garb. By stressing their torn garments and muddy feet, he emphasized Christ's poverty and common humanity and that of his disciples, the Apostles, saints, and martyrs.
Early Life
Caravaggio (Michelangelo Merisi) was born in Milan, where his dad, Fermo Merixio, worked for the Marchese of Caravaggio, a town 35 kilometers east of Milan south of Bergamo, as a home administrator and architect-decorator. Unfortunately, Caravaggio's father and grandpa died on the same day in 1577 when the family migrated to Caravaggius to escape a plague that decimated Milan.
The artist is thought to have grown up in Caravaggio. However, his family maintained ties to the Sforzas and the influential Colonna family, who were married to the Sforzas and would subsequently play an essential role in Caravaggio's life. Caravaggio's mom died in 1584, the same year he started a four-year apprenticeship with Milanese painter Simone Peterzano, who was identified in the apprenticeship contract as a Titian pupil.
Caravaggio left Milan for Rome in 1592 after "various quarrels" and the injury of a police officer, following his initial instruction with Simone Peterzano. He lived with the derisory Pandolfo Pucci, often known as "monsignor Insalata," at this time. A few months later, he was "painting flowers and fruit" at the factory-like workshop of the immensely successful Giuseppe Cesari, Pope Clement VIII's favorite artist.
Personality
Michelangelo Merisi Da Caravaggio could be described as a somewhat explosive character, a trait that has endeared him to many post-20th centuries. In his lifetime, however, Caravaggio had a tainted reputation. Caravaggio's personal life's stormy and ultimately fatal circumstances damaged his reputation both during his lifetime and after his untimely death. While at the height of his popularity in Rome, he committed murder and violent assault. As a result, he spent most of his later career—during which he also wrote many of his most riveting works—as a fugitive from the law.
His rumored but unsubstantiated gay tendencies, inferred from his paintings and historical texts, have contributed to his legend's mystery. He was the ideal Old Master for an era obsessed with notoriety and enslaved by worshiping a doomed self-destructive genius. He was, in fact, a more delicate, sensitive, and intellectually ambitious artist than the legends that have grown up around him suggest. He wasn't as aggressive as he was made out to be.
Close examination of archival records about him, his associates, and his enemies—much extended by late 20th-century study in the archives of Rome, Naples, and Malta—has revealed that even his most seemingly impulsive acts were guided by logic, even if it was frequently the logic of vendetta. He was a violent man, but he lived in violent times, so he was both sinning and being sinned against.
Popular Paintings
Michelangelo is known primarily for his artistic prowess and his legendary paintings. In this section, we will learn about Michelangelo Merisi da Caravaggio by analyzing some of his famous paintings.
The Fortune Teller, Caravaggio's first work that depicted more than one person, shows a young boy, most likely Minniti, having his palm read by a gypsy girl while she stealthily removes his ring and rubs his hand. The concept was novel for Rome, and it had a massive impact on the next century and beyond. Yet, on the other hand, Caravaggio sold it for almost nothing.
If you ever decide to check out Caravaggio paintings on the internet, the first painting you'll come across is likely 'The Calling Of St. Matthew.' It is an acclaimed work of a famous painter. It is depicted when Jesus Christ inspired a tax collector, Matthew, to follow him and become his disciple.
Calling of St. Matthew – Caravaggio
The last famous painting of Caravaggio that we will check is 'Doubting Thomas,' which shows how Thomas looked into the piercings on Jesus' palms after He was resurrected from the dead. Again, Caravaggio paints a picture of the moment that is exceedingly realistic, visceral, and nasty — we can even feel Thomas' unclean fingernails as he verifies the sensation of the cut.
You can check out Caravaggio's complete work on a website specially dedicated to his works on the internet.
His Mysterious Death
Caravaggio died of a fever, and what killed him was a source of argument and speculation at the time and has remained a source of historical debate and research. According to popular belief, he was assassinated in retaliation by the Tommasoni family or the Knights.
His death has long been assumed to be due to syphilis by historians. Some speculated that he developed malaria or brucellosis from eating unpasteurized dairy. Some researchers believe Caravaggio was assassinated by the same "enemy" who had been hunting him since his flight from Malta, probably Wignacourt and Knights groups.
Caravaggio's body was buried in Porto Ercole's San Sebastiano cemetery, sealed in 1956. It was then moved to St. Erasmus graveyard, where archaeologists conducted a year-long investigation of remains found in three crypts in 2010 and believe a high degree of confidence that they have identified those of Caravaggio after using DNA, carbon dating, and other methods.
The affluent Tommasoni family had him hunted down and assassinated as retaliation for Caravaggio's murder of criminal Ranuccio Tommasoni in a botched attempt at castration during a dispute over the love of model Fillide Melandroni, according to Vatican papers published in 2002.
Legacy
With repeated references to male sexual imagery in works such as The Musicians and Amor Victorious, Caravaggio's art has significantly impacted late-20th-century American LGBT culture. In 1986,  British filmmaker Derek Jarman released Caravaggio, a critically acclaimed biography. In addition, Thom Gunn responded to certain Caravaggio paintings in some poems.
Caravaggio has been referred to as either a late Mannerist exemplar or a forerunner of the Baroque era. Caravaggio was a powerful artistic influence both in his day and now, although only twenty-one pieces have been definitively assigned to him.
The Bottom Line
Toward the latter end of his life, Caravaggio was exiled and lived as a fugitive in an attempt to escape the wrath of the law before mysteriously dying from sickness. But he made a significant impact on Western art, still being felt today.