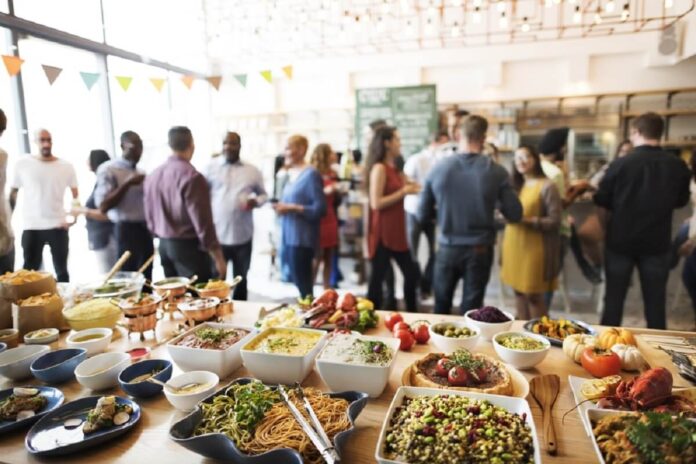 Choosing a menu for all your attendees at a corporate event requires careful planning, so hiring a full service catering business can help you do it right. They can help create a menu that fits your budget and event schedule to provide the best experience for your attendees. Here are some tips for choosing the right food for your corporate event:
Know Your Guest's Preferences
Each guest may have unique food preferences, so you can start by finding out what they would like. Gathering information using registration forms, surveys, or social media can help them list their preferred cuisines. You can ask them to list any dietary restrictions and food allergies so that you can learn what ingredients or dishes to avoid. Having a menu that caters to everyone's needs can help avoid unpleasant surprises or complaints at the event.
Include Fresh and Seasonal Foods
Seasonal foods are available at specific times of the year due to their harvesting cycles. Such foods may also include menu options that are popular around certain holidays. Fresh and in-season foods can enhance the dining experience by being tastier and more nutrient-dense than comparable manufactured meals. They may also be more affordable and sustainable than imported exotic packaged foods. Including fresh and seasonal foods that are readily available can reduce the hassle of ingredient shopping. It also allows your event to support local farmers and producers.
Offer a Diverse Menu
Having a diverse menu at your corporate event can allow guests to select food items they will enjoy. A full service catering company can help you create a diverse menu for all your guests at the corporate event. This means they can offer different food options for various courses like appetizers and beverages. You may also have vegetarian, halal, kosher, or gluten-free options to cater to different dietary requirements. A diverse menu can help reduce the risk of food waste and leftovers since your guests may be more likely to eat what suits them.
Invest in a Regional Menu
Depending on the city or country where you are hosting the corporate event, you may choose a menu showcasing local cuisines. Regional menus feature dishes or ingredients popular within a certain culture. Having this kind of menu can help the guest enjoy familiar foods that reflect their heritage and identity.
Tailor the Food to the Event Schedule
The event's food should match its timetable, and it should also meet your attendees' demands and expectations. Finger foods and light snacks can be suitable for short or informal events since they are easy to serve and eat. Full meals and buffets can suit longer or more formal meetings since they are satisfying and filling. Lunch boxes can be ideal for workshops or presentations since they are practical and convenient for guests.
Read Also: 6 Coffee Drink Ideas for Nurses on the Go
Work With a Full Service Catering Company
Working with a full service catering company can help you tailor an event menu to meet your needs and preferences. A catering company can help create a diverse menu while staying within your budget and event schedule. Search for a professional catering company that offers high-quality meal options today.