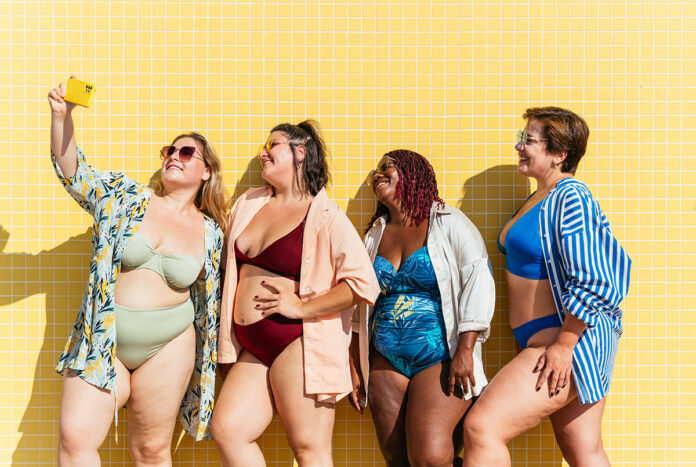 The arrival of summer signals the opportunity to bask in the sunlight, frolic in the ocean waves, and wholeheartedly accept your body. Whether relaxing by the poolside or leisurely walking along the shoreline, an exquisite swim dress can be your ideal companion for the season. Finding the right swimwear can be a daunting task, especially when it comes to plus size options. That's why there is a curated selection of the best Plus size swimdress that cater to every body type. Get ready for a summer of style, comfort, and self-assurance!
Flattering Fit for All: A-Line Swimdresses
A-line is a timeless choice that flatters every figure. The gently flared silhouette provides a balanced look, enhancing curves while providing ample coverage. These swimdresses often feature empire waists, creating a slimming effect and drawing attention to the décolletage. Opt for playful patterns or bold solid colours to express your style. An A-line is a go-to option for a chic and comfortable summer look, whether you're an hourglass, pear, or apple shape.
Embrace Your Curves: Ruched and Ruffled Styles
Ruching and ruffles add a touch of glamour and whimsy to your swimwear. These delightful details enhance the aesthetic appeal and provide strategic camouflage for areas you might want to downplay. Ruched swim dresses beautifully contour your body, while ruffled designs add movement and flair. Choose vibrant florals or sophisticated solids to express your mood. With ruched and ruffled swim dresses, you can confidently show off your curves and radiate confidence all summer.
Playful Prints and Patterns: Bold Statements
Summer is all about vibrant energy, and what better way to showcase your personality than through eye-catching prints and patterns? Whether you're drawn to tropical motifs, nautical stripes, or bohemian-inspired designs, there's a swimdress pattern that speaks to you. Embrace the playful spirit of the season and make a splash with these dresses that are as unique as you are. These prints express your style and evoke positive emotions and a sense of adventure.
Versatility and Coverage: Swimdresses with Skirt Bottoms
If you're seeking a swimdress that offers extra coverage and versatility, consider options with skirted bottoms. Skirted provides a modest yet fashionable look, perfect for those who want more coverage around the hips and thighs. These designs are excellent for transitioning from beach to boardwalk without changing outfits. Spanning A-line skirts to breezy maxis, swimdresses with skirted bottoms provide a fashionable means to relish the summer sunshine while experiencing ease and self-assuredness.
Show Off Your Shoulders: Off-Shoulder Swimdresses
For those who adore showcasing their shoulders, off-shoulder swim dresses are a dream come true. These styles highlight the collarbone and shoulders, creating a striking and alluring effect. Off-shoulders come in various lengths and silhouettes, catering to diverse preferences. Whether looking for a playful boho vibe or an elegant evening beach look, these dresses empower you to rock summer with poise and style.
Embrace the Sun-Kissed Season with Confidence
Summer is a time of embracing the sun, the sea, and, most importantly, yourself. With the right Plus size swim dress, you can feel comfortable, stylish, and confident in your skin. Choose a design that resonates with your personality and flatters your body type. Embrace the joy of mixing and matching accessories like wide-brimmed hats, oversized sunglasses, and colourful cover-ups to complete your beach ensemble.
Read Also: The Fall 2023 Fashion Trends That Will Win Hearts
Remember, the key to feeling your best in a Plus size swimdress is to embrace your uniqueness and exude confidence. Your body is your canvas, and your swim dress is your statement piece. So, whether you're lounging on the sand, splashing in the waves, or sipping a refreshing drink by the pool, let your swim dress symbolise your self-assuredness and radiance. This summer, dive in with style and make unforgettable memories as you bask in the season's warmth.