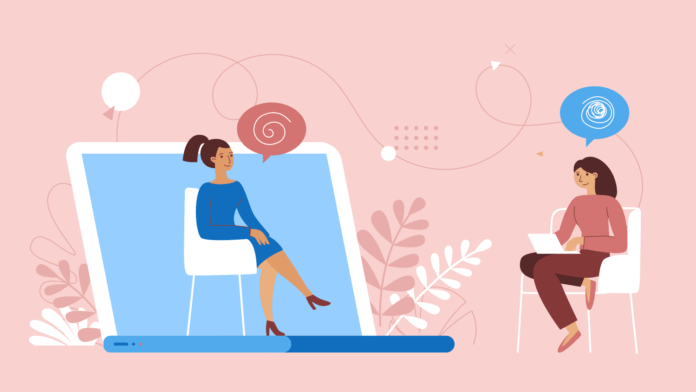 Mental health is as important as physical health. However, many people can't access the traditional therapy they need. This leads to some of them suffering in silence. Thanks to technological advances, telemental health is readily available from the comfort of your home.
What Is Telemental Health?
Telemental health, also known as telepsychology, is mental health care provided via the internet. It became popular during the COVID-19 pandemic since clients couldn't visit mental health facilities in person. This led to the drastic growth of telepsychology, which allows therapists to offer support and counseling from their offices to clients in their homes.
During the sessions, therapists use several platforms, including:
Video conferencing
Text messaging
Email
Read Also: What Is NAD Therapy?
How Do I Know If Telepsychology Is Right for Me?
Technological advancements make it easier to access mental health services. To assess if telepsychology is the right choice, consider your:
Mental health needs — Telepsychology can help with several mental health challenges, such as depression, anxiety, and trauma. If you're struggling with any of these issues, telepsychology may be the perfect fit for you.
Comfort level with technology — The virtual sessions require the use of both video and audio technology. Before scheduling your first session, get comfortable using the technology platforms.
Financial capability — Although telepsychology is cheaper than traditional therapy, the cost may still be high for some individuals. Check with your insurance provider to see if they can cover the cost of telepsychology.
What Are the Benefits of Telepsychology?
Telepsychology has several advantages for anyone who suffers from mental health disorders. Some of the benefits include:
1. Low Cost
Traditional in-person therapy can be expensive, and insurance may not always cover it. With telepsychology, you can receive quality mental health care at an affordable price. The virtual sessions also save you the costs you would have incurred from traveling to your therapist's office.
2. Increased Convenience
The virtual mental health sessions allow you to access care at any time of the day or night. You don't have to worry about scheduling appointments or taking time off work. You can schedule a call with your therapist whenever it's convenient. Moreover, the virtual sessions save you the commute time to and from your therapist's office.
3. Increased Comfort
With telepsychology, you can receive mental health care from the comfort of your home. You don't have to worry about traveling to a doctor's office or waiting for an appointment. All you need is an internet connection and a computer, tablet, or smartphone.
4. Improved Outcome
Telepsychology can improve the lives of those with mental health disorders. This may be due to its convenience and privacy, which promotes greater therapist-client connectivity.
5. Increased Access to Mental Health Care
Telepsychology improves access to mental health care for people who live in remote or underserved areas. It is also an excellent option for those who can't access a therapist's office due to physical disabilities. You can also access professional mental health care from the best therapists in the world.
6. Reduced Stigma
Telepsychology sessions provide a greater level of privacy than traditional therapy.  All your conversations with your therapist will be private without the risk of anyone overhearing. This anonymity can also help you open up and freely discuss your mental health challenges with your therapist.
How Can I Find Telepsychology Services?
Telepsychology is an invaluable tool for people with mental health disorders seeking convenient and flexible care. With the right provider, you can access the help you need from wherever you are. Your therapist will also tailor the virtual sessions according to your unique needs. Don't suffer in silence. Seek help today and reap the numerous benefits of telemental health.