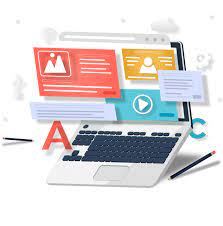 There is a high risk the DAM adoption can compete with other systems for the users' attention. Balancing multiple priorities and adjusting to emerging technology may be challenging for individuals, raising major user adoption risks. A systematic and analytical view of asset usage and value, user behaviour patterns, and user experience (UX) enhancement opportunities will be essential to program success.
About Distributed DAM
Distributed DAMs are marketing-oriented networks focused on bringing brand assets to the "edge" of the distribution channel: resellers, franchisees, distributors, and advertisement platforms used to drive local demand.
With this emphasis, distributed DAMs usually feature huge numbers of highly advanced users—both in using web apps and understanding creative production details. This influences both the scope and intensity of user adoption.
Why DAM User Adoption?
Widely Accepted
The DAM champion's role is to lead the DAM adoption, bringing enthusiasm and foresight to the project's value. They also understand thoroughly how each department uses the platform.
It is crucial to convey the DAM's value proposition internally to both the teams and departments and upper management and senior stakeholders, so the project is widely embraced.
Specific Objectives
You understood the DAM system was a significant bottleneck for your teams to find and handle digital content. No team manages the digital content entirely, but you can do a few things to make your Content Management Approach as smooth and easy as possible for your team.
It's essential to look at what your team is doing to find different ways to help your team resolve these challenges. Identifying simple priorities is a crucial step in introducing DAM adoption for users.
Ensure Scalability
You understand the long-term and potential business goals you plan to accomplish by installing and using a DAM system. Your content library expands year after year to ensure that your expanding catalogue can scale the DAM structure. Asking you and your teams regarding specific tool concerns will help you decide how a DAM supports your future business objectives.
User Training Facilities
Training is vital to achieving widespread user acceptance as it establishes trust in the users using the DAM. A continuous training plan is essential. This is revisited even though the device is live and users operate in it. You will set the standard for how your users feel about the platform progressing through the initial training.
Schedule for All Users
A crucial factor in user adoption is not how people conduct their work but how the DAM can support them. Also, avoiding disrupting current workflows is essential to your user acceptance plan. So many DAM vendors provide integrations with common resources that creative teams use regularly.
User adoption includes incorporating the DAM adoption system into any user community you have, so make sure to search the user group chart into groups for your user base. The user groups will identify specific training methods for each group.
How to Improve DAM User Adoption and Maximize ROI?
Encourage User Adoption
Ensuring greater user engagement and effective post-launch involvement is challenging, mainly if metadata quality is low, making users lose faith that the DAM framework will return desired search results.
Good communication and focused messaging to internal management, independent third-party users, and user groups must support the user adoption plan. Establishing a framework and community for continuing training can take time to interact. However, enabling users to upload, download, exchange assets and apply metadata properly is essential to improve user adoption.
Balancing Static and Dynamic Assets
Today's brand management is about having freedom in a system. Almost half of all downloads today are regularly accounted for by the customizable and editable templates. This means that users anticipate editability as a normal part of their user experience. Try to find the best mix for your brand and relate to your users to see if you can.
Dashboard Reporting
Dashboard analysis is a useful method and visual representation. In addition, dashboard reporting acts as a tool for effective demonstration of business ROI and to play a handy role in measuring DAM strategy by considering the business goal.
The DAM system statistics report efficiency and user experience based on vendor system expertise and reporting capabilities. Many DAM systems offer pre-built reports. That may not resolve your needs for reporting. Leadership buy-in may allow the desire for customized notifications and dashboard reporting strategies.
Audits on Asset Metadata
 Collecting all insightful data may be complicated by little or no reporting data, often in unwanted qualitative formats. Regular system audits and performance reports are necessary processes that help maintain a robust DAM system and the evaluation of ROI.
An audit reveals what data (or loss of it) is hindering the speed of tracking and why users need to try workarounds beyond the DAM to find assets.
You will get insights into what is going wrong from audits and reports. Any strategies you can use to recognize why this is wrong. Test sample assets through transferring test assets and performing regular tasks. It will verify any conclusions that you might have found during the audit. This practice will help you keep developing the metadata model, understand differences, find duplicates, and make conversation with end-users and system vendors.
Results of the Metadata Audit Cycle
Although user input errors are prevented with pre-defined regulated vocabulary, manual input field errors are unavoidable. System bugs could also have skipped into testing, causing problems like blank fields. These results usually require improvements to the metadata system and training documents to accurately reflect the necessary metadata implementation practices and ensure users are trained about how their behaviours lead to system usability or failure.
Useful Tactics To Drive DAM User Adoption
These days companies are facing a lot of challenges on implementing DAM and people to make use of it. However, there's no doubt on getting success or benefits from DAM software once people start using it.
Having a strong strategy for DAM user adoption is the key to attaining a higher ROI on your digital asset management software. It doesn't matter whether you are introducing a DAM platform newly or having DAM software already, planning for strong user adoption strategies is always beneficial.
Here are the lists of few key tactics that a business owner should consider for improving their DAM user adoption.
Create a Communication Plan
Having proper communication will educate users and make them realize the benefits of using DAM software. Moreover, it will tend users to show interest in the software by creating a self-belief that it will make their day-to-day activities easier.
Introduce Change Champions
A Change Champions are nothing but the volunteers who circle co-workers and create awareness of the benefits of your DAM software. Change Champions can act as DAM wisdom for many users by answering all their questions.
Go for a Soft Launch
It is highly recommended to go for the soft launch (pre-release) of your DAM software with limited user access. A Soft launch will allow you to make necessary adjustments on your software to turn in to more user-friendly before the official release.
Regular Training
Regular training will give confidence and comfort to the people who are about to utilize the DAM platform. At the same time, you should cater to deliver different learning styles, because different user groups require a different kind of training for better understanding.
Create a Resource Hub for Users
It is hard for the users to get well-versed on handling the system once their training session completes, it is essential to have reference documents where they can refer when they face complications. So, the company must provide a space for a resource hub where they can find relevant documents for quick reference.
Meanwhile, a company can provide access to the resource hub according to the leverage category that can be tailored for user groups.
Allow Users To Voice their Opinion
If you want to improve your DAM platform most suitable to users then you should start allowing your users to voice their opinions. User opinions will be positive and more constructive that can help improve your operation.
Moreover, allowing users to give their opinion will create a sense of ownership among the users and it will make them engage quite often.
Post-launch Engagement
Your work hasn't ended once the initial launch of the DAM system. Every business owner must keep tracking their consumers whether they engage with their system frequently. So, you should continue post-launch engagement tactics to maintain the excitement for the users.
Also, it will lead you to get some true ideas, system usage tips and reviews from the users. By using those, you can improve your DAM software.
Final Thought
A DAM adoption system offers a basis of truth for proper maintenance, user involvement, systematic system evaluations, and asset evaluations of the business's resources. The more you train, learn, and understand from your DAM system users, the more you boost user experience and efficiency and inspire users and optimize ROI. The first step in overcoming the complexities of implementing yet another information system is to follow the tactical measures to strengthen your DAM solution proactively.