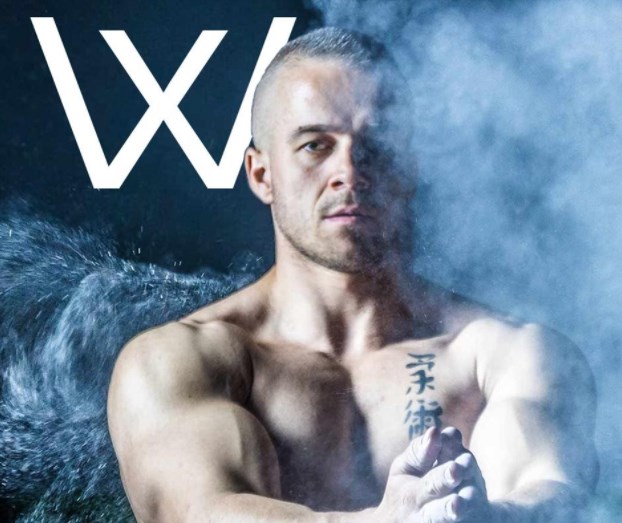 For consumers, the management of the fitness club seems easy. But in reality, it includes multiple facets which need efficient management. Some of the facets which are a part of gym management are:
Customer care
Management of finances
Equipment maintenance
They need to manage a lot of work at one time to get the gym work. If they fail in one task it has the potential to spoil the whole show of the gym. In short, the management of a gym is not a piece of cake. They know that but still, they are not using a secret weapon.
That secret weapon is available for them in the disguise of gym pos software. The utilization of this software to its full potential can simplify day to day operational tasks of business. It provides you with information about each process that takes place in a gym. This won't let anything be hidden from your eyes.
In a true sense, Wellyx is simplifying operational processes. It also manages your gym better and keeps clients happy too.
Why is An Advanced Pos System Essential For A Gym?
It has the name of pos but it doesn't mean that it is just for making transactions over the desk. This advanced pos is genuinely capable of increasing the amount of money which clients spend on gym. This is also ideal in speeding up the admin processes. Mostly in gyms, several systems are available for its management. The tracking of all activities of a gym leaves you in a mess of reports. This makes it difficult for you to gather information quickly.
The legacy system will leave you overloaded with a lot of information. Due to which you become prone to crashing. An advanced pos system can bring a new level of efficiency to your table. This makes your facility more professional and helpful for fitness members. The fitness industry is getting popular rapidly. This means consumers are now conscious of their wellness. This also increased the trend of competitive fitness alternatives. The alternatives include workout apps. In today's era, your gym needs to run like a well-oiled machine.
Young people are more curious about their fitness level. But they want extremely quick systems and mobile payment processes.
How Is Advanced Pos System Beneficial For Gym?
The expectations of the fitness industry clients are increasing. They demand quicker service and access to all facilities of your gym. Your staff are human beings, so you can't expect them to work like machines. There is a possibility of human error due to a lot of burdens. But a human error can cost you your entire business. Therefore, allow your team to seek some help for delivering potential service.
Imagine you are using one pos system for all business processes. This means that your whole team needs only one system to log in. As a result, the monthly reporting will become easy.
Booking Of Fitness Classes And Personal Training
When a client enquires about fitness classes this is a great opportunity for a sales proposition. Don't take an inquiry just a formality, try to turn it into a great bonding experience. The old method most of the time makes the booking process lengthy and hectic for the staff. But an advanced system allows the gym to fulfil the following tasks:
Class booking
Client billing
Payment process
Sending of reminders
The response time of the pos system can enhance the customer experience to the next level. This provides peace of mind to your clients. The integration of the personal training feature allows you to have a bigger view of members' attendance. Information about the members helps in the development of a better growth strategy. Also, inform about the potential leaks of your gym's revenue.
All members come to the facility for the improvement of health and fitness. They all are different individuals having unique needs. This means that you need to provide personal care too. The automation and generalized services show care to the clients. Simple human care will increase the loyalty of the gym members.
Display Classes and Services
This is an opportunity to attract more customers than a manual method can do. Clients can view each service with a few clicks. By having everything in front of them the choice will become easy for them. Also, the software can suggest a relevant service to the client for a better experience.
Refund, Discount, And Tips
This software allows gyms to offer discounts to their clients. The software automatically adds a discount in the invoice of a specific class for creating the invoice. Also, clients have an option to give tips to their trainers. Members can select any amount from the software as a tip. In this way, they can reward trainers for their effortless and convenient service. The business can refund the payment to the clients through software. The geographical location can't be a constraint in the refund policy. Because software is something that can operate beyond boundaries.
 Most of the time it happens those slots are not free for the upcoming customers. The software places those clients on a waiting list for classes. Whenever any slot gets free software, confirm appointments of the clients from the waiting list. The other benefit of the waiting list is that it provides an overview of the upcoming appointments. Therefore, you don't need to rely on feedback.
Online payment has become easy due to the variety of payment options. This makes the payment process easy because everyone can utilize them. It is also possible to integrate other payments if your business requires it.
Summing Up
The use of an advanced pos system can ease the day-to-day workflow in a fitness facility. Enjoy the better organizational practices of the business. Save your business from drowning and lead it to the heights of success. The utilization of the software is a minor change but can make a huge difference. This difference is a source of competitive edge for fitness center management.