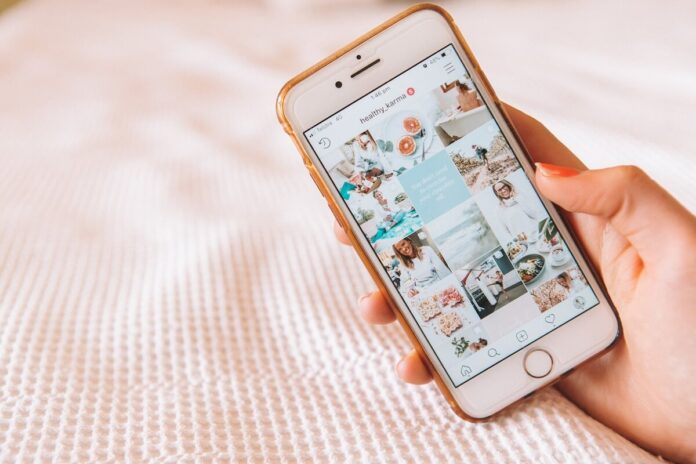 Reaching on social media is crucial in the contemporary digital environment. For instance, those with the greatest followers on Twitter have a powerful platform to propagate their messages, while Instagram users with sizable, active followings are an advertiser's ideal sponsor.
Social media has the potential to democratize power. While it's true that many celebrities have sizable audiences across all platforms, social media has also made it possible for previously undiscovered individuals to turn their TikTok or YouTube fame into actual star power and influence.
Who has the broadest audience across all social media platforms? The ones with the broadest social media reach include Huda Kattan, Bella Hadid, Alexa Chung, and Manny Guiterrez, among others.
Huda Kattan
Kattan's journey to being beautiful was challenging. This was because she was raised in a city where most residents were white and had little racial variety. Kattan was born in Oklahoma City, Oklahoma, to Iraqi parents. Huda Beauty is Huda Kattan's brainchild.
On the recommendation of one of her sisters, Kattan launched the "Huda Beauty" WordPress blog in April 2010, where she would share makeup lessons and recommendations.
In 2013, Kattan launched a cosmetics line under the same name as her blog, "Huda Beauty," introducing her first item—a collection of artificial eyelashes—through Sephora. With the sales of the fake eyelashes that Kim Kardashian famously wore, the Huda Beauty brand found success. With 184 new subscribers in the past 30 days, Huda Beauty now has 4.1M subscribers.
Brander App is a company you can turn to if you wish to make your brand reach great heights, as Huda did with hers!
Manny Guiterrez
Manny Guiterrez is better known as "MannyMua" to his subscribers. MannyMUA is a pioneer in the makeup industry, a makeup guru, and a pioneer in erasing gender boundaries in cosmetics. He became a hugely popular makeup influencer thanks to his wonderfully relatable YouTube videos, and he made history by being the first man to represent Maybelline.
He is an American entrepreneur and social media personality. He first gained popularity on Youtube for his makeup content and later for his brand, Lunar Beauty. He later worked at Sephora and MAC. Gutierrez started his YouTube channel in 2014 and regularly posts makeup tutorials, makeup first impressions, and beauty advice.
He has a social media following of more than 4.1 million Instagram followers and 4.8 million YouTube subscribers.
Alexa Chung
Alexa Chung is a television host, fashion designer, and former model who has established a career out of her highly recognized sense of style, standing as a trendsetter and functioning as a muse. In May 2017, she debuted her own brand, which is now sold on Matches and Net-a-Porter. Since 2015, she has also worked closely with AG Jeans.
At the Reading Festival, Chung was discovered by an agency when she was 16 years old. Since then, she has modeled for teen publications like Elle Girl and CosmoGIRL. and held positions with businesses like Tampax, Sunsilk, Urban Outfitters, Fanta, Sony Ericsson, and Sony Ericsson.
Following her entrance into television presenting in 2006, Chung gained popularity. She was tapped to be the face of several fashion lines, including Vivienne Westwood Red Label and Oxfam's Revamped range of ethical apparel.
Alexa Chung's social media presence boasts 5.8 million followers on Instagram and a cult following from her MySpace and Tumblr days.
Mariano di Vaio
The Italian model and actor di Vaio has served as a brand ambassador for many prestigious fashion businesses. Additionally, he is a family man who posts pictures of his wife and kids on Instagram. His additional area of expertise is adding motivational captions to his posts, making the account a positive stop for visitors.
Bella Hadid
Bella Hadid is an American activist and prolific supermodel. Hadid was named "Model of the Year" at the Daily Front Row's Fashion Los Angeles Awards in March 2016.
Read Also: Top 3 Benefits of Email Marketing
In June 2016, Hadid was included among the Top 50 Models on Models.com. Models.com's Reader's Choice awards for "Model of the Year" and "Social Media Star of the Year" nominated Hadid in December. She received "Model of the Year" in September at the GQ Men of the Year Awards in London. She was chosen as "Model of the Year" by professionals in the field.
Wrapping Up
Power on social media is valuable for career and financial prospects. The future lies with technology and social media. These influencers have reached new heights due to their large followings on various social media platforms.