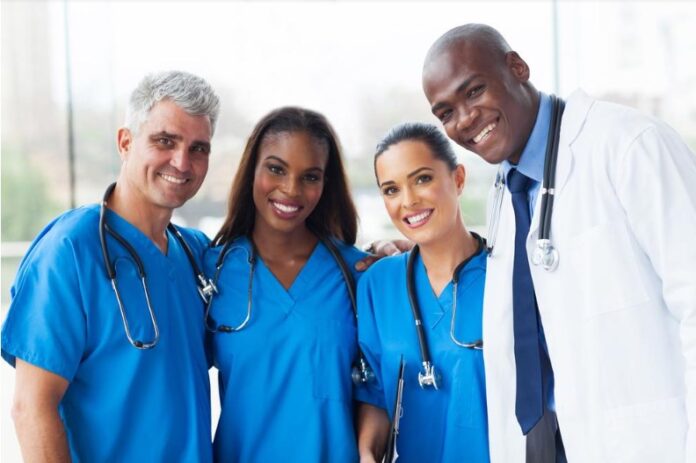 With the nursing shortage that we have now, there are a lot of positions that you could choose from when you are a nurse.
There are a lot of opportunities that you could choose from and working with a nurse staffing agency in Lafayette, LA is a good way for you to broaden those opportunities.
Aside from flexibility, you are free to travel and control your own schedule, and nurse staffing agencies are there to help you.
But what are the positions offered by a nurse staffing agencies?
List of Positions Offered by Nurse Staffing Agency in Lafayette?
1. Travel Nursing
Travel nurses are offered short-term contracts from 4 to 6 weeks and they come from different geographical locations around the country. You are going to be assigned to a place where they have employment gaps. You usually get to choose which state you are interested in and your agency would be there to help you find the kind of position and facility in the certain state you want to go to.
2. Per Diem nursing
Per diem means per day, so going with the meaning of the name, your contract would be ranging from a day to multiple weeks. When you are a per diem nurse, you are not guaranteed hours. You are usually going to be offered a contract when there are other nurses who had a last-minute shift cancellation and when there are sudden demands for their services.
3. Pro re nata (PRN)
The pro re nata nurses, on the other hand, are hired as needed so they are there whenever there are certain days when the hospital, clinic, or any healthcare facility needs to maintain their employment. Being a pro re nata nurse means that you may need to work on weekends and holidays.
4. Temp-to-perm contract nursing
When you are talking about temp-to-perm nurses, this is when you go from being temporarily employed to being a permanent employee. This is a great contract to get when you find out if this is the kind of geographical location you want to work in. If you discover that you do not want to lay your roots down there, then it would be easier to leave since you would have still been a temp.
Read Also: What You Should Know About Custom Gene Synthesis
5. Permanent placement
There are also some nurse staffing agencies that could offer you a permanent placement. If you want to live in the place you are working at right now, and you want to stay in that state long term, then this is a contract that you could get.
What Questions Should You Ask Your Nurse Staffing Agency?
1. How are their pay packages broken down?
You have to make sure that you understand how their pay packages are broken down because there are some agencies who may offer you a higher pay based on the rotation, added with lower non-taxable reimbursements, and there are some agencies who offer a lower base rate but they have higher non-taxable reimbursements.
You need to understand this going in because you need to also sort out your housing. It would really help you choose whether you are planning on taking the housing that the agency is offering, or if you plan on buying a  house. You could go to the higher housing stipend if you want to find your own house because going with a lower base rate but a higher stipend might be better for you.
2. What destinations do they serve?
When you are looking for a nurse staffing agency in Lafayette, you should ask them about the destination that they serve because there are some agencies who say that they have contracts nationwide but that is not the case.
If you are a nurse who is interested in traveling, then knowing that you could go to another state without any problem could be reassuring. Put the fact that you are interested in exploring in your resume.
3. What type of housing can they provide?
There are a ton of agencies who offer the house, but the usual housing they offer is usually a one-bedroom furnished apartment for your 13-week contract. When you take this option, the dishes, linen, dryer, and washer are typically not included. If these are some of the things you do not want to constantly bring around with you, then you could talk to your agency and ask them if they could provide these for you.
But when you have an 8-week contract, then you would most likely be in a hotel and just get an extended stay. But if you want to have your own place, no matter how long your contract may be, then asking about your housing stipend might be the only thing that you have to worry about.
What makes a Good Nurse Staffing Agency?
When you are looking for a good nurse staffing agency to work with, you have to look for an agency that is willing to help you and they would go basically above and beyond for you/ These are the best kind of people to work with since they are doing everything in their capacity for you to succeed. 
You should also get a nurse staffing agency that would ensure you a long-term culture fit where they would want to provide for you and care for you more than having to meet their hiring requirements and standard. Look for an agency that would take the culture that would fit you and your lifestyle and preference into consideration. Learn about home depot health check before applying job there. 
The last things you have to look for when you are looking for the best nurse staging agency in Lafayette to work with are easy and constant communication, and prioritizing specialization. When you are looking for a staffing agency, they need to have all of these connections and networks that would be able to find all of these qualified candidates much faster. And get an agency that is easy to communicate with, meaning you would not have to wait for 2 days or longer before you get a response.