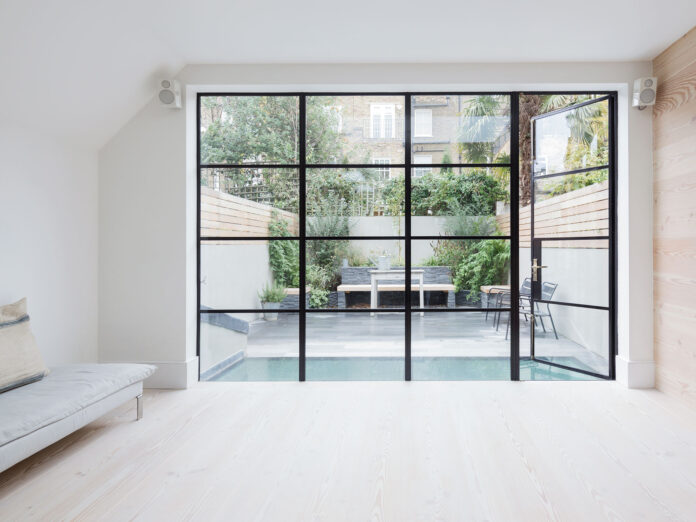 DIY interior redecoration is a trend that gives joy like no other. Designing home renovation elements like wall decor, door designs, furniture and flooring; one can design every detail according to their desires.
engineered flooring in Sydney is a versatile option for doing up a house by cutting the budget but not the corners. A beach view of Bondi is almost every Australian's dream, and wooden floors are the absolute way to go. But with all that salt content and moisture, wooden floors require constant maintenance.
Engineered flooring solves that problem. They come with many features to make wooden floors low maintenance but still offer the same charm and appeal.
Engineered floors in Sydney, especially wooden flooring, comes in a broad and adaptable range of choices. They are usually laid as a layer on your original floor with an underlay between the two layers, to maximise comfort.
There are mainly two ways to lay floors in a space
GLUED/ADHESIVE ENGINEERED FLOORING
Engineered planks of wood are glued onto an underlay, creating a firm and robust base. They varnish the wooden planks to give that sleek look for your porch or interiors. Before placing them outdoors, these wooden planks need an added layer of waterproof coating for maximum quality.
NON-GLUED ENGINEERED FLOORING
This method does away with the mess of adhesives by using wooden planks that have a tongue and a lock. Each plank is clicked into place, creating a chained structure that is just as durable.
There is no shortage of options for engineered flooring in Sydney, and is suitable for every budget and design:
WOOD PLASTIC COMPOSITE (WPC) WATERPROOF VINYL FLOORING
Vinyl floors come with six layers, one of which is a waterproof coating. This coating ensures that there is no water damage to the boards. A printed vinyl layer gives off an authentic wood-finish look and is just as durable and sturdy as wooden floors. It also comes with an attached underlay that gives maximum stepping support.
PRESSURED FLOORING
Pressurised flooring comes in two types – Direct and Hard, but their principle is the same. Many layers of wood are pressurised and fused to create one heavy-duty layer of flooring.
It is possible to engineer any wood to function as suitable flooring; ranging from birch or walnut to the novel bamboo floors. But here is a list of the three classical flooring options that are most popular in interior spaces.
White Oak
Engineered White Oak wood exudes a posh vibe in any room. White Oak comes with a Janka rating of 1650, making it one of the most durable woods. This wood has golden undertones that reflect the light and give a soft glow to interiors. They are perfect for enhancing the look for an art studio or ocean decks, giving a classical vibe.
Red Oak
Red Oak wood comes with a Janka rating of 1290, making it less sturdy than White Oak, but a good choice for interior flooring. Red Oak wood has pink undertones that give off a more rosy glow to interiors. They are usually the preference for high-end restaurants in Sydney, as this ambience is perfect for dining.
Maple Wood
Maple Wood is perhaps the best choice for interior floors. They are sturdy and durable. They come mostly in light finishes, but pre-stained darker wood is also available that amp up the lighting of any space.
They have a Janka rating of 1450 and can withstand a lot of foot-traffic without breaking. They are also cost-effective, making this the perfect choice for any interior renovation plan.
Engineered flooring in Sydney makes for the most enduring flooring options while still using traditional flooring materials. It has upgraded flooring options in the market while preserving the traditional and nostalgic vibe of homes.