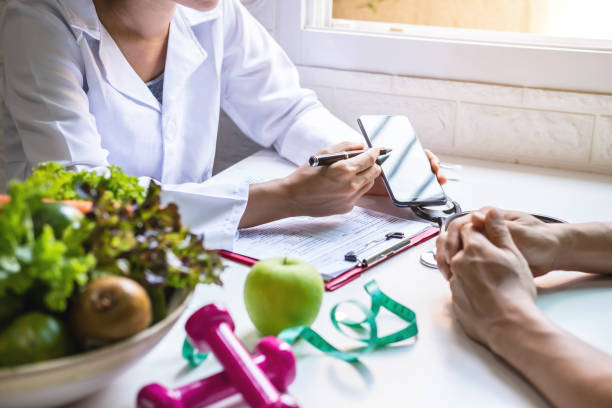 Nutrition is a topic that never seems to go out of style. There is always room for improvement in terms of understanding food, and nutrition writers play a massive role in creating healthier meals. If you want to become a professional nutrition writer, then read on.
Nutrition writers recommend and teach people about proper nutrition to prevent diseases and improve overall wellness. Nutrition writing is a growing career path. There has been an increase in demand from employers looking for qualified writers who can write compelling articles on nutrition. This job offers great flexibility for those who want to travel or work remotely.
What is Required to Become a Nutrition Writer? 
Passion for Nutrition
If you love nutrition, then you will enjoy working in this industry. It's not just about learning new things – it's also about helping others understand why certain foods are beneficial to our bodies.
Strong Knowledge Base
You should be well-versed in nutrition. This means that you should already understand the different types of nutrients found in food. You should also be able to explain the difference between macronutrients (carbohydrates, proteins, fats) and micronutrients (vitamins, minerals).
Ability To Communicate Effectively
This is one of the essential skills you need to develop as a nutrition writer. Your communication skills must be excellent. You should be able to express yourself through written words clearly.
Experience In Writing
The best way to learn how to write is by doing. So, you should try writing for other publications. Once you feel comfortable with your writing style, you can move on to more challenging projects.
Good Grammar Skills
It doesn't matter whether you are a native English speaker; you still need to make sure that your grammar is impeccable. As a nutrition writer, you must proofread your own work several times before publishing it online.
Excellent Research Skills
As a nutrition writer, you need to do extensive research on various topics related to nutrition. You should know what questions to ask when conducting interviews. And you should always double-check any facts you come across during your research process.
Pros and cons of being a nutrition writer 
Pros
Your name will appear alongside other credible experts recognized by their peers.
You'll be able to reach millions of readers who enjoy reading blogs, articles, books, and other publications.
Your readers will also appreciate your expertise in this area.
This career path offers flexibility since you can write for all types of audiences ranging from children to adults.
Finally, you will gain the respect of fellow professionals.
Challenges
Nutrition writers should understand human biology and physiology, and they should be comfortable working within FDA guidelines. However, the field of nutrition is growing rapidly, and competition is fierce. If you want to break into this niche, you need to create compelling content.
How to find a nutrition writer job?
If you desire to work as a nutrition writer, we suggest you visit the best job search websites in the US; one of them is Jooble. On Jooble, you'll find plenty of nutrition writer jobs.
The Bottom Line 
If you want to write about nutrition, you should do well to start researching topics that interest you. There are many ways to gain knowledge in this area.