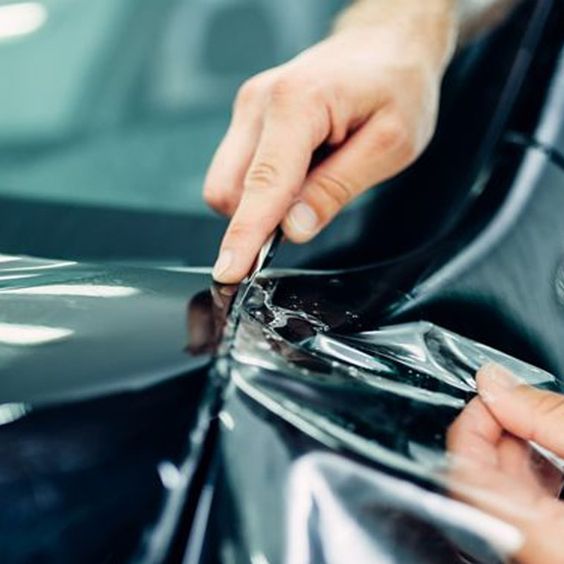 Do you love your vehicle more than yourself? Obviously, you are not the only one who is fond of their vehicles and care for them as part of their home as everybody does the same. But due to certain reasons like dents, scratches, bad weather conditions, vehicles tend to lose their shine and brighter appearance. Further, not only it affects the integrity of the vehicle but slows down its resale value too.
In such cases, retaining the value of the car without losing its shine and appearance become the necessity. Paint Protection Film is the source that provides a protective shield keeping it safe from all the dust, dirt, and debris. Here below are shared some of the benefits of how paint protection film can save your car. Let's get started.
1. Retain Resale Value
No matter the vehicle is new or used one, the resale buyers always go with the appearance of the vehicle first. Even if your car is better in its performance, its outer look can really affect the resale value. Here, paint protection film can protect your vehicle from environmental hassles and damages retaining its resale cost.
2. Preserves Paint
You might be wondering how long the paint protection film can save your car from damages. Such a vehicle protection film is a permanent shield that keeps your car shining and appealing for a quite long time than what you can expect. It helps in maintaining that polished shine and glossy appearance every time.
3. Saves Maintenance Cost
Prevention is always better than cure when it comes to saving money and hold on to the appearance of your vehicle. Paint Protection Film helps in maintaining the car's exterior so that you need not spend a good amount of money on repairs after the occurrence of every scratch, dent or other kinds of damage. So, you must consider getting PPF for your vehicle if you are thinking to get it sold.
4. Protects From Environmental Damages
Harmful and dangerous UV rays of the sun not only damages the skin of humans but also affects the vehicle's paint. Here, PPF not only prevents your car from any discoloration but also saves it dents, scratches, nicks, rusts, and any burns.
5. Makes Car Care Easy
Protection film repels the built-up dust and dirt so it does not affect the car in any manner and keep its cleaning easy. Also, it will save your water for cleaning as only the soft brush will be required to get rid of any dirt on it.
Apart from all this, such a clear film provides chemical protection and makes cleaning of the car easy as well. So, these are the advantages that would surely convince you to get PPF for your car as well. But ensure you pick the professional service provider who possesses enough skills, knowledge, and equipment to get the PPF installed and explain to you the need for it in detail. Hope you find this information helpful. All the Best!