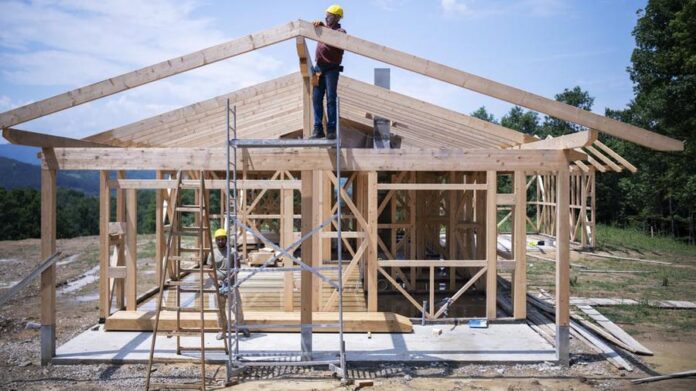 Building a new home is an exciting but overwhelming journey. Constructing new houses takes money, time, and lots of decision-making. You should hire an expert construction team with expertise in SAP calculation to handle the project and ensure the best outcome. An attorney may also be valuable to help you understand contractual agreements and protect your interests. Cutting corners or working with companies that cut corners can mean some major disadvantages, including the following:
1. Cutting Corners is Expensive
Most people cut corners by picking cheaper materials. While comparing costs can help you save more, choosing the cheapest offer may cost more in the long run. Low-quality materials translate to shorter lifetime and frequent maintenance requirements. You can build the right home with the funds available. Trustworthy homebuilders will openly discuss your project, the budget, and its feasibility.
Read Also: How To Choose The Right Water Tank
If your finances don't meet the project's budget needs, consider aid and other arrangements to avoid compromising quality.  The construction companies that accept such schemes do so to make a quick profit and move on to the next project. Maintain your determination to create the reliable home you envisioned, however long it takes. Focus on finding quality materials and construction services.
Cutting corners is asking for revisits and repairs. Most people who choose low-quality flooring, plumbing, or ceilings can reduce the construction cost. However, the cheaper floor deteriorates within a few months of foot traffic exposure, calling for a replacement. The plumbing may also leak and cause structural damage. If you don't replace the suitable materials and qualified installers, you'll routinely need the same services.
2. Build the House You Want
A lot goes into building a new house. Each section of the house should align with your vision and intention. Cutting corners forces you to settle for quick fixes and solutions you don't trust, or even like! Unfortunately, once construction is ended you can only repair damages and make adjustments. You should avoid such situations by prioritizing your needs.
Houses don't always have to be finished for people to start living in them. You can focus on finalizing the main construction and schedule intricate finishes for later. Leveraging a discount may leave you with inexperienced professionals and second-choice materials that don't deliver the expected design. Instead of cutting corners to complete the construction, ensure each phase is closely monitored and completed under due process.
Whether you're building a family residence or rentals, the quality of materials and the construction will show. Some projects look nothing like the original plan, while others appear alright but start failing almost immediately. If you compromise important things, you'll end up with a new house you don't like and one that costs you more money to maintain. Selling a cheaply constructed home is also more challenging, and you may not fully recover your construction expenses. Find out more about home designs by checking out Carlisle Homes.
3. Save Money & Time
Most people cut corners to save time, meet deadlines, leverage discounts or pay less. Construction companies are also keen to improve performance and minimize costs. If the company is willing to cut corners, you shouldn't trust them to build your new house. You need trustworthy builders that can discuss all aspects with transparency and clarity, who are willing to spend the time necessary to complete your project at the highest quality.
Skimping tactics will leave you with less desirable outcomes that need repairs and maintenance sooner and more frequently. You may also experience problems even before the construction is completed. Working with unproven companies may leave you in trouble if someone has a construction-related injury at the site. Structural defects may also prevent you from completing future expansions. The time and money you save by cutting corners is nothing compared to what you'll lose.
You can save more by working with experts, following the due process, and selecting the ideal materials. Getting things right the first time will give you more years of service without issues and downtime. The house will undergo natural deterioration with scheduled maintenance and one-off repairs.
How to Build New Houses Correctly
Building a house is a capital-intensive adventure with timelines, precise requirements, and miscellaneous developments. You can cut corners and face the repercussions, or find a trustworthy team to guide you through the due process.  Before you decide to compromise on anything, consider the implications and how they'll affect the structure, insurance, safety, legal compliance, and other aspects of your home. You can swap materials to save money and still get good results.
Choosing experienced builders for your new houses will help you make informed decisions and find the best alternatives. Discuss with your contractor how you can work through budget issues. Top-rated home builders like D.R. Horton – Charlotte are known to focus on quality and functionality. Working with such experts is the best way to ensure your new house is a true reflection of your vision.