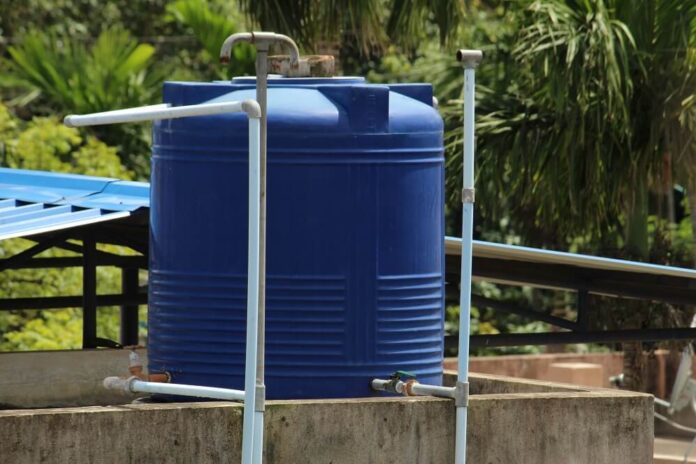 Water is a critical basic necessity. It's one element that your household, office, or industrial plant would require daily for various purposes. Thus, having a storage solution for this resource is vital. Even though you might be connected to the primary water grid, there are moments you may need to turn to your reserve tank.
Selecting a water tank requires careful consideration. The reason is that you might pick the first one you come across with, only for it to end up not being the right choice. Therefore, when you visit a supplier, you must have various considerations to help your selection. A tank supplier can show you a variety of options for you. For instance, The Tank Factory has compact options you can choose from. However, it'd be best to make your final choice based on the factors enumerated below.
1. Location
When it comes to water tank selection, location implies whether you want your tank to be above or below ground. Additionally, it also indicates the space available for tank installation. Choosing a large-capacity water tank won't make sense if you have a smaller area to install the tank.
An underground water tank is a preference for many homeowners. This is because you can use the ground level for other purposes once you've installed the tank. In addition, you get to have a uniform landscape around your property. Thus, you can maintain the scenery of your preference.
It's worth noting, too, that underground water storage tanks don't get exposed to the weather elements so they can last longer. However, its overall cost may increase due to its installation process. Furthermore, if there's damage to the tank, you might not notice it sooner.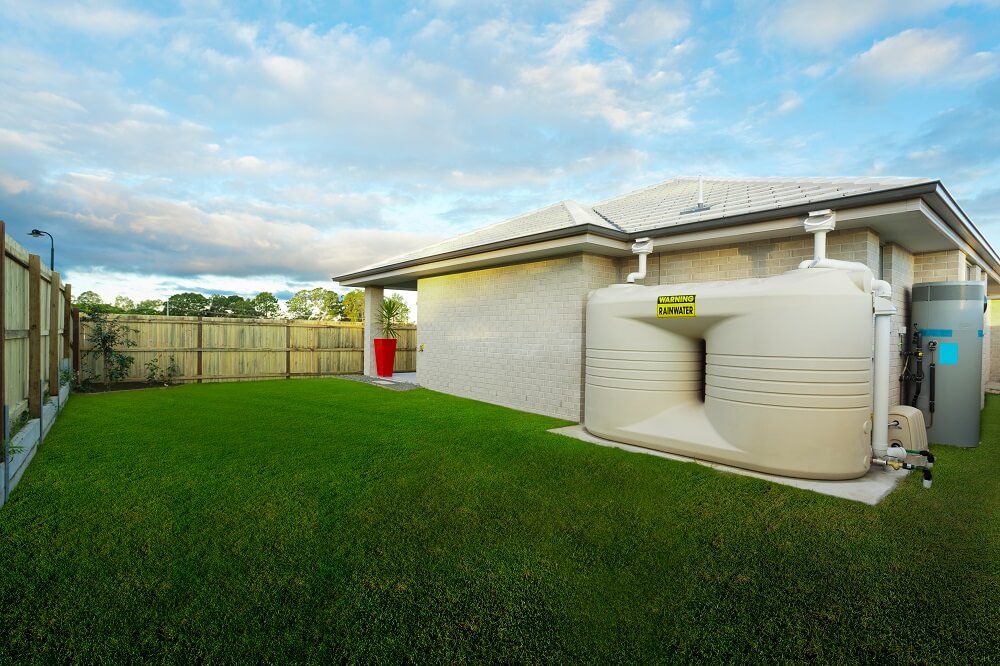 Choosing an above-ground water storage tank may have its challenges, too. For instance, the tank is exposed to weather elements. Therefore, it may crack or damage more quickly than an underground tank. Additionally, it may affect your property's scenery. Thus, it would help if you chose a position that won't be too obtrusive.
Despite these drawbacks, an above-ground water tank is easier to install. In addition, you can easily notice any damage to it, which means you can remedy it before it becomes significant. Overall, an above-ground water tank is easier to maintain and repair if necessary.
2. Water Tank Material
Like size and shape, water tanks are made from various materials. The most common are fiberglass, stainless steel, plastic, and concrete. You can also get sheet steel water tanks, which can be galvanized or Aquaplate.
Your material choice can depend on durability, cost, and ease of maintenance. Plastic tanks might be the cheapest among these materials. However, they may not be as durable, although it's worth noting that they're easier to maintain and repair. Even though poly tanks contain ultraviolet inhibitors, continuous exposure to the sun degrades the materials and can depreciate faster.
Concrete provides durability that the plastic tanks lack. However, mobility may become an issue. It can require heavy equipment and more personnel to install. Additionally, damage to the tank can be challenging to repair.
Stainless steel is considerably more expensive than other materials. Its upside, however, is that it's more durable and stronger. Additionally, its repair and maintenance requirements are cheaper. Thus, you may find most homeowners prefer stainless steel water storage tanks.
The sheet steel varieties also provide the strength and durability of stainless steel. However, they require more expertise if there's damage to them. In addition, galvanized and Aquaplate steel may not be suitable for all water types. For instance, if you're using borehole water, you may need a neutralizer or water softener before storing it in sheet steel tanks. This is because minerals in the water can corrode the material, thus, reducing its lifespan.
Fiberglass is durable and resistant to weather elements, too. Furthermore, it's easy to repair if there's damage.
3. Size And Shape
Once you've identified the location for the tank installation, you need to consider how big or small you want it and in what shape. The size of the tank to select can depend on the location and your water needs.
As mentioned earlier, if the position available for your water tank installation is limited, you'd want to pick a small capacity water tank. However, you can go for a bigger size if you have an expansive space. You'd then base your selection on the purpose of the water tank.
If you need a water storage tank for emergencies, a smaller one will suffice. Otherwise, you'd want to select a large capacity tank if it's for daily use.
Water storage tanks also come in various shapes. Whether you want a large or a small tank, getting the shape you wish shouldn't be a problem. However, you'd want one that can complement the overall aesthetics of your property. You can get water storage tanks in cylindrical, spherical, or rectangular shapes. Other styles can also capture your interest when choosing a water tank—for instance, the slimline and bladder styles.
Conclusion
Water storage tanks ensure that you have water for use throughout the day. Choosing the right water tank can depend on various factors, like the ones mentioned above. These can help in your selection and ensure you make the right choice.